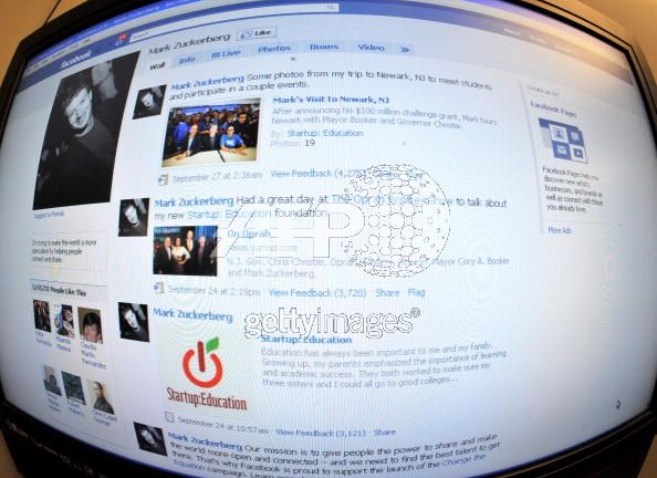 The Facebook ban is still active at Choate Rosemarie Hall, a pretigious Wallingford boarding school, and more disciplinary actions are being taken to combat their recent cyberbullying incident.
The culprits are a group of six teenage girls accused of creating an online "burn book," which is essentially a Facebook forum that was used to write negative and hurtful comments about other students.
The girls thought the posts would remain private, but lets get real- privacy is nearly impossible in today's online world.
Sources told the New Haven Register that two of the six girls involved have been expelled and the remaining four are suspended until the end of the fall term.
Posts such as, "EWWW, SHE'S SO GROSS AND FAKED AND SPRAY TANNED," among others eluding to alleged promiscuity of certain students were the nature of this down-right vicious cyberbully attack.
The posts eventually circulated through Choate's campus and to the Register.
Mary Verselli, a spokeswoman for Choate has said the disciplinary actions were taken because a half-dozen senior girls, "had created an online diary in which they said some things that weren't nice," the Register reported.
Other than that comment, Choate has been pretty tight-lipped about the cyberbullying episode. However, cyberbullying is not just a crisis faced by high school students, it is a national problem effecting elementary and middle-schoolers, college students, adults and even celebrities.
It Gets Better Project," has been launched in relation to the recent Rutgers University student's suicide after videos a student's roommate posted photos online of him showing affection to another male without his knowledge.
Their Pledge: Everyone deserves to be respected for who they are. I pledge to spread this message to my friends, family and neighbors. I'll speak up against hate and intolerance whenever I see it, at school and at work. I'll provide hope for lesbian, gay, bi, trans and other bullied teens by letting them know that "It Gets Better."
Founded in September 2010 to advocate for cyberbullied teens, the "It Gets Better Project" already has 100,000 supporters with hundreds of inspiring videos and articles that share personal experiences. With video contributors ranging from President Obama to regular civillians to prominent celebrities, the campaign hopes to double their amount of supporters, according to its website.
In a particularly compelling post for the site, Khloe Kardashain shares her personal experiences being cyberbullied by celebrity blogger, Perez Hilton.
Khloe, the youngest sister of the Kardashian trio, has been nic-named by Perez in the past as "trannylicious," and a "Chyna look-a-like," according to Ryan Seacrest's blog.
Watch Khloe's story here: