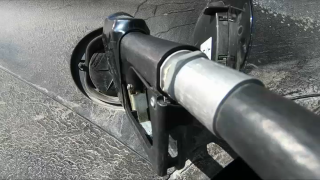 The price of gasoline in Connecticut has risen above $2 for the first time in awhile as demand goes up some.
While this is the first time gas cost more than $2 since mid-April, state gas prices for early June are still the lowest they have been since 2003, according to AAA Allied Group.
On Monday, the average price of gasoline in Connecticut rose to $2.01 while the national average is $2.03.
"The beginning of June has not seen gas prices across Connecticut this low since 2003," Amy Parmenter, spokesperson for AAA in Greater Hartford, said in a statement. "As crude oil prices trend higher and gasoline demand increases, Americans will see gas prices push more expensive, but this summer will be cheaper than last."
A news release posted on the AAA website last week said that data from the Energy Information Administration showed a slight increase in demand for gasoline.