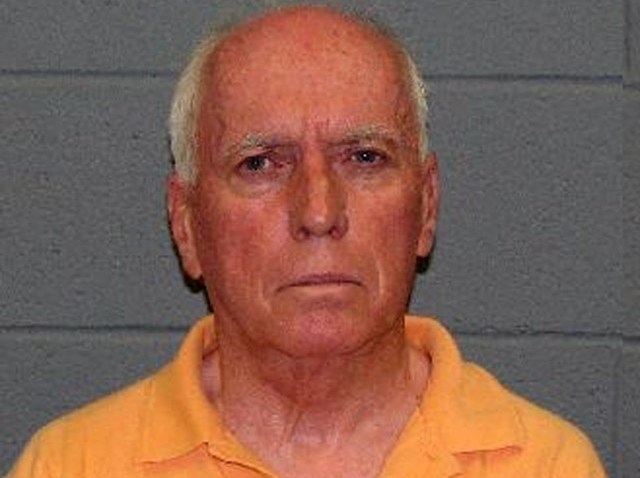 The man who cops say shared a cramped New York apartment with a Waterbury priest has vanished. So have a piano, dogs and items Rev. Kevin Gray is believed to have bought with church funds.
Gray, 64, of Sacred Heart Church, was charged on June 30 with first-degree larceny, accused of pocketing more than $1 million from Sacred Heart Church.
On Wednesday the Waterbury Republican-American visited the smaller Upper East Side New York apartment that Gray shared with Weirui Zhong, 35, and were met by painters who said they do not know where he is.
Zhong moved out last week and painters were prepping the small apartment for a new tenant who will be moving in.
The items left behind include a reproduction of part of Michelangelo's Sistine Chapel, stuck to the ceiling of the living room, and a poster that seems to be the Virgin Mary, according to the Republican-American.
Gray met Zhong in Central Park in 2005, according to court records. For five years, Gray paid the $2,000 a month rent for the apartment Zhong lived in and would visit for a few days each week.
The apartment is anything but glamorous, according to the Republican-American. It's in a walkup building in a decent neighborhood and has a small bedroom.
By day, Gray gave sermons, by night, the Republican-American reports, Gray' world was filled with male escorts, drag queens and outings to gay bars.
Painters told the Republican-American that they had no indication that a priest had lived there or that he had been arrested.
"That's crazy," one of the men told the newspaper.
The Archdiocese of Hartford has suspended Gray from his duties as a priest and another clergy member has taken his place at Sacred Heart.
Gray is due in Waterbury Superior Court later this month.