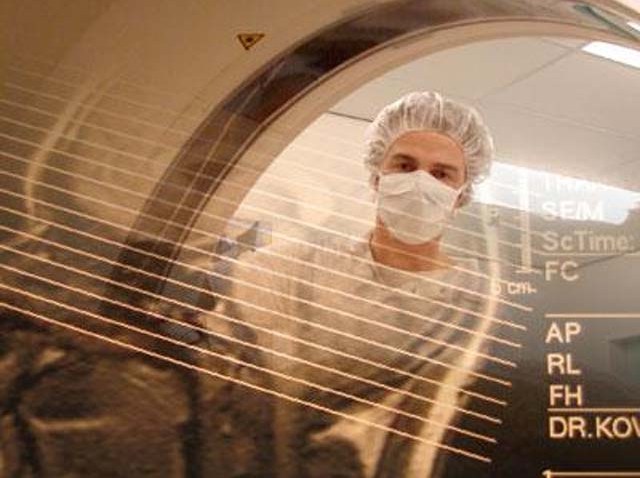 Doctors and patients across Connecticut, and the country, are dealing with a shortage of primary care physicians. It's a problem that's only expected to get worse with government health care reform.

Dr. Douglas Gerard runs an internal medicine practice in New Hartford and he's the only physician in town.
When his patients get sick, they can still get in to see him the day. However, with a shortage of primary care doctors, same-day sick visits are not always an option at other practices. This problem is expected to grow by 2015, when at least 30 million people obtain health insurance under government reform.

"You need to leave openings everyday for people who call up and want to be seen," said Dr. Gerard. "That's not fair to tell a patient who's been seeing you for 25 years and calls in with a sore throat, 'No, I can't see you for two weeks.'"

In Litchfield County alone, at least four primary care doctors have recently closed.
Dr. Gerard, who's also the president of the Litchfield County Medical Association, is so busy he's forced to turn most new patients away.

"A current patient established with us waits a year now to get their next annual exam," Gerard said.

A 2009 Connecticut State Medical Society survey found 28 percent of internists, 26 percent of family physicians and 16 percent of pediatricians are not accepting new patients. Also, nearly 25 percent of the primary care physicians surveyed said they might move out of state in the next five years.

To help reverse the shortage, Danbury Hospital just landed $4.5 million in federal grants to launch what it calls an innovative new residency program that is aimed at increasing the number of physicians who go into primary care after their residencies, rather than pursuing jobs as specialists or hospitalists.

"There is nothing worse than having an insurance that covers you and yet not having a physician," said Dr. Ramin Ahmadi, who is the Director of Graduate Medical Education at Danbury Hospital and developed the new primary care residency program.

Residents, who often have steep student loans to repay, avoid primary care due to lower reimbursement rates, lower salaries and because training programs are primarily done in hospitals rather than private practices, according to Dr. Ahmadi.

"These graduates don't feel comfortable practicing outside the hospital setting, that's not where most of their training has been," said Dr. Ahmadi.

As part of the Danbury Hospital residency, the doctors-in-training will spend more time outside the hospital, including seven months in a single practice during their final year.

"It is in that practice where they will develop all of their primary care skills so that when they graduate they should be very well acclimated to that environment," said Dr. Ahmadi.

Dr. Jason Gajraj is in his first year in the program and plans to follow his father's footsteps by practicing primary care.

"I've been around it a long time and I understand the needs of patients and the necessity to be able to be accessible and to communicate well," said Dr. Gajraj.

In contrast, Jon Winkler is in his first year at UConn's medical school and trains at Dr. Gerard's New Hartford practice once a week. He expects to graduate with at least $100,000 in student loans and doesn't know if he'll go into primary care.

"The money's not comparable to specialties, so I think I have a couple of years to decide and I think it will probably be based on the shadowing I do until then," said Winkler.

The increasing shortage of primary care physicians is a nationwide problem that those in the medical profession say leaves physicians overwhelmed and patients without the care they need.

"We've known for years that this day is coming," said Dr. Gerard. "There just aren't enough primary care guys to go around."