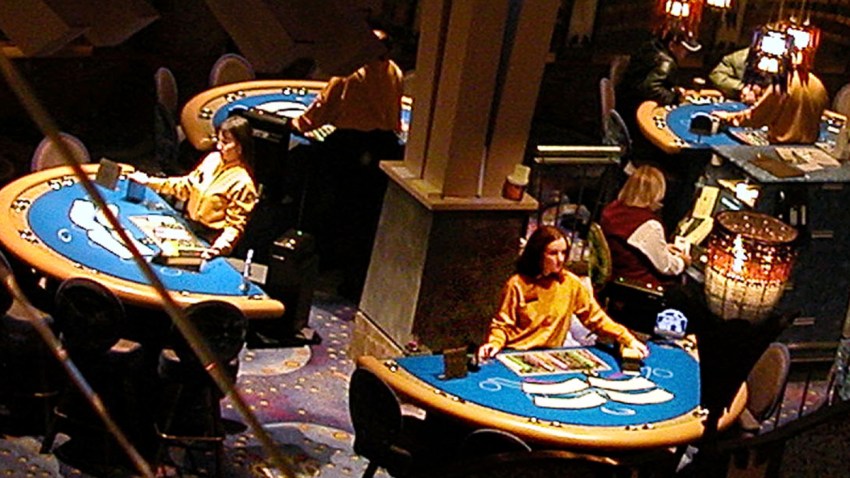 Profits are down and jobs have been cut, but officials at Mohegan Sun are optimistic about a casino in Western Massachusetts.
This week, the Mohegan Tribal Gaming Authority said that profits fell a staggering 51 percent in the fiscal third quarter, The Day of New London reports.
CEO Mitchell Grossinger Etess told the newspaper that he blames weak consumer spending and the drop in profits will mean that payments to tribal members will likely be reduced.

Mohegan Sun officials the tribe has a no-layoff policy and job cuts were made almost entirely through attrition.
Three years ago, the casino employed about 10,000 workers, but as gaming revenues fell 5 percent and non-gaming revenues dropped 9 percent, the tribe quietly cuts jobs without layoffs.
More than 1,000 positions have been eliminated since the beginning of 2009.

As for the future, Mohegan Sun is still in the running for a license to operate a casino in Palmer, in Western Massachusetts, according to MassLive.
Casino gambling is not yet legal in Massachusetts, but lawmakers there are working on a bill to legalize it and the Massachusetts legislative session ends on Saturday.
If lawmakers can get the bill up for a vote before Saturday night, Governor Deval Patrick will consider signing it.
Mohegan Sun will likely compete with Harrah's, Las Vegas Sans, Wynn Resorts among others for a gaming license in Massachusetts.