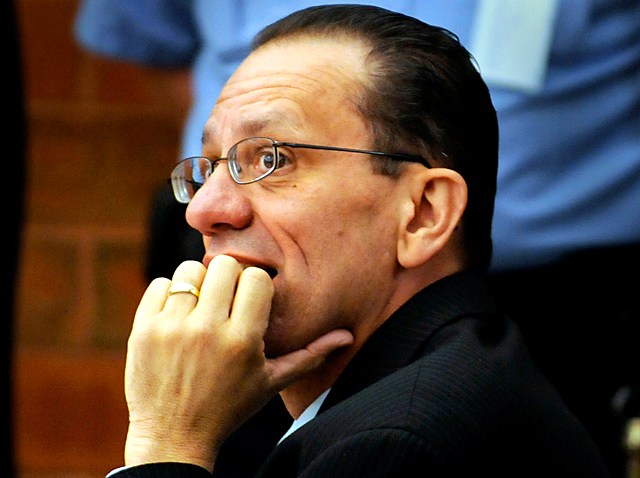 Prosecutors have rested their corruption case against Hartford Mayor Eddie Perez and his attorneys are preparing to present his defense.
Perez is charged with accepting home improvements as a bribe from a contractor and trying to extort $250,000 from a developer.
The mayor has pleaded not guilty and is standing trial in Hartford Superior Court.
Defense Attorney Hubert Santos has said Perez will testify, but it's not immediately known if he will be the first on the stand when the trial resumes on Thursday.
Testimony started May 12 and the state rested its case on Tuesday after testimony from an inspector who investigated Perez for the Chief State's Attorney's Office.

Copyright AP - Associated Press