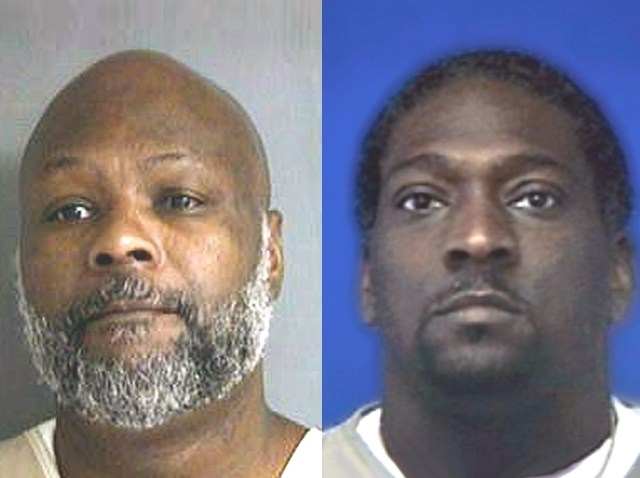 On Thursday, Ronald Taylor and George Gould walked free after serving 16 years in prison.
Just days after a judge ordered that the murder convictions be overturned, prosecutors have filed a court appeal saying that they were denied a chance to challenge the circumstances around a woman's decision to recant her 1993 testimony.
The star witness now says she was not there and was "dopesick" from drug withdrawal when police interviewed her.
A judge said they were wrongly convicted of the killing of a New Haven storeowner.
The statute of limitations to prosecute her for perjury has expired, and prosecutors say they should get the chance to question the timing, motives and candor of her recantation.

Copyright AP - Associated Press