For a couple days we've been watching a chance for a minor snow event on Sunday. This is becoming less and less impressive. A weak upper level disturbance will swing through and may be able to trigger a period of light snow on Sunday. At this point any accumulation is quite unlikely and I only have a 10% chance of measurable precipitation (0.01" of liquid or more) in the forecast.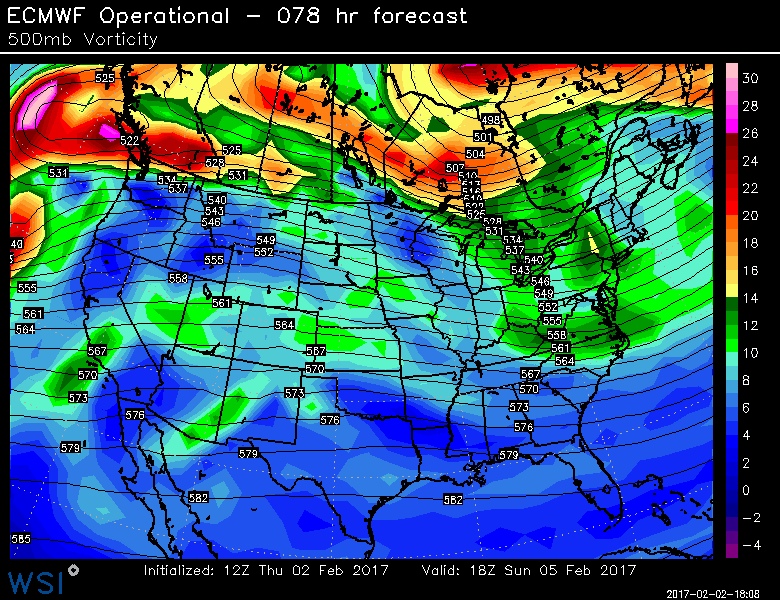 The storm on Tuesday and Wednesday continues to look very impressive. Take today's European model valid Wednesday afternoon. It has a 971mb low (check out how far to the left that is on your home barometer) over southeast Canada. If this were to verify temperatures could approach the 60 degree mark along with periods of heavy rain and damaging winds. It would be quite a storm.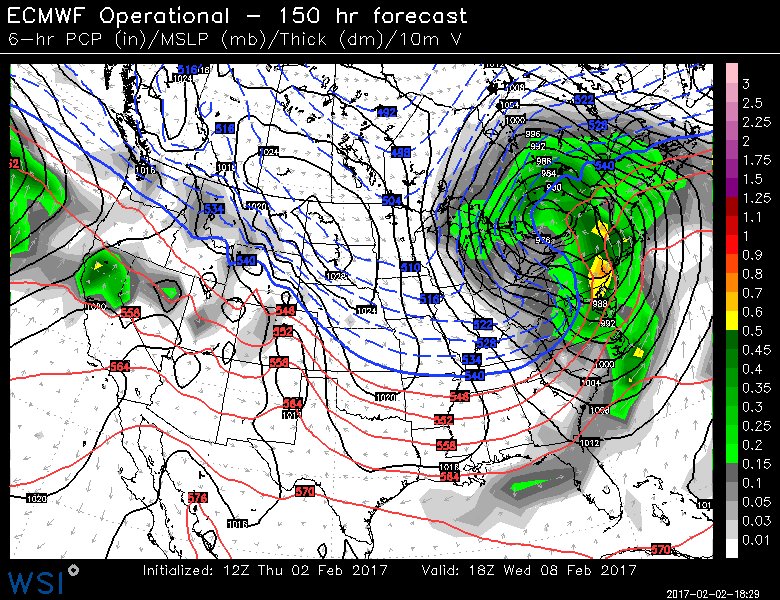 Even if the wet, windy, and stormy Wednesday happens exactly as the European model is depicting - the front end of the storm still looks snowy and icy. As the leading edge of the storm's moisture moves in a well positioned high pressure to the north will feed down a supply of cold and dry air. This argues for a period of snow followed by icing as warm and moist air rides up and over the cold air near the ground.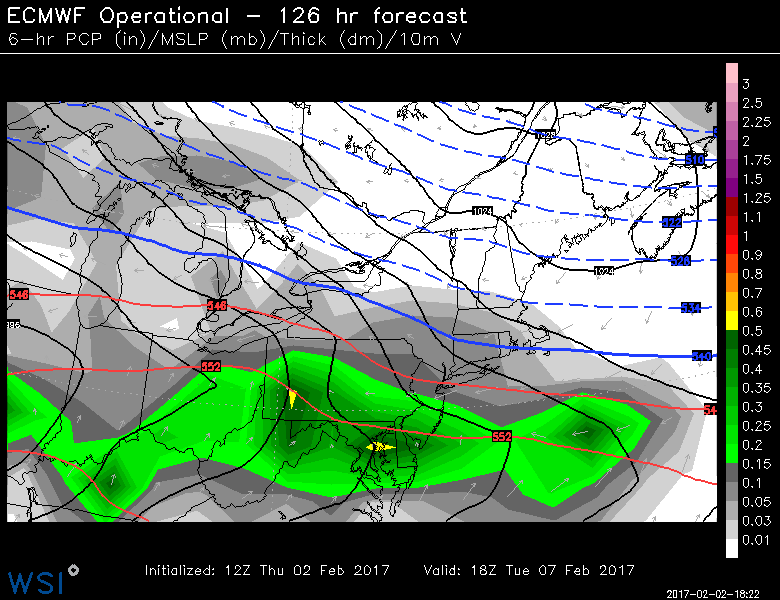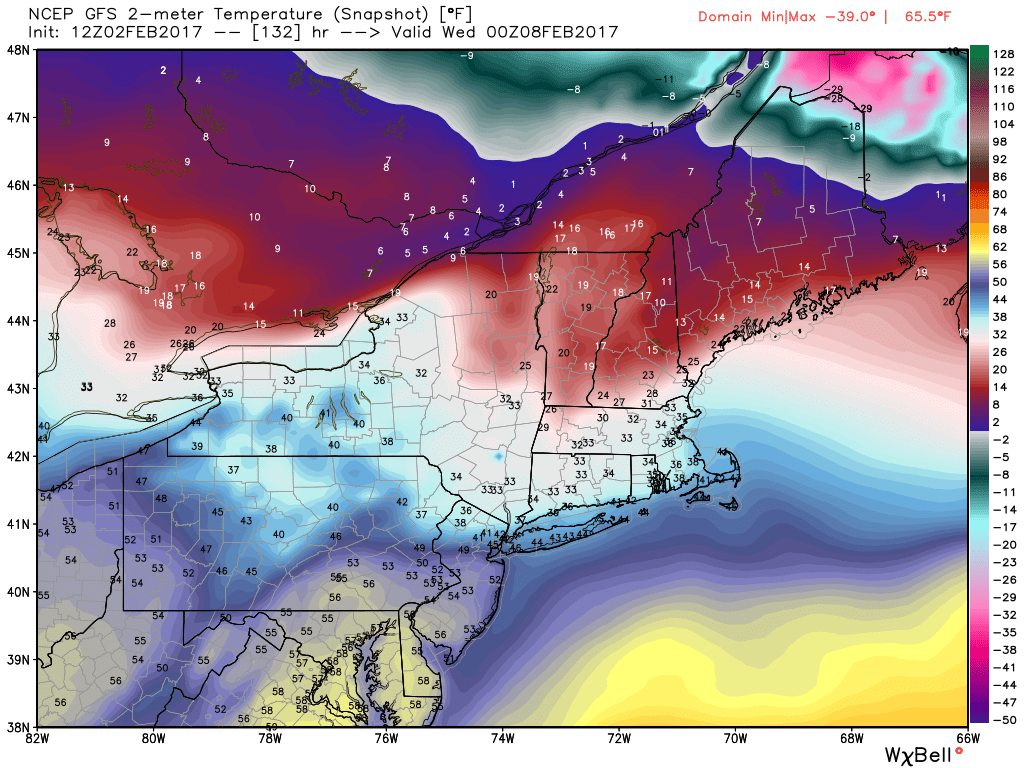 All of our models show this potential on Tuesday - the Euro, the GFS, and many of their associated ensembles. Obviously at day 5 and day 6 the details will have to be worked out. Here are some of the questions we need to figure out the answers to.
How impressive does that high to the north get? Will it remain locked in and provide a more extensive period of ice and snow?
How quickly does the moisture move in - does this start Tuesday morning before dawn or hold off until later in the day?
How quickly does warm air flood in aloft... how much snow before the change to ice.
How strong does the low to the west of us on Wednesday get? A strong low over Toronto like the Euro shows would assure a change to rain and strong winds here while a weaker and more strung out low would mitigate the wind threat and potentially lead to more prolonged icing.
Right now we can tell you that the most likely solution is a wintry mix on Tuesday and rain/wind/mild temperatures by Wednesday. When we get a bit closer we'll be able to get a bit more specific!