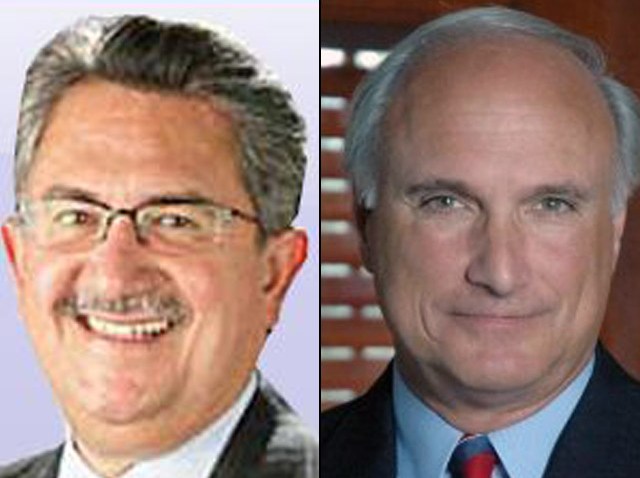 With just seven months until Connecticut voters head to the polls to decide who the state's next governor will be, two more Democratic candidates are throwing their hats into the ring.
Ridgefield First Selectman Rudy Marconi and Juan Figueroa, the president of the Universal Health Care Foundation and a former state Representative, made their formal announcements on Monday, saying they will file the necessary paperwork to seek the party's nomination.
Marconi acknowledged on Monday that he was a long-shot candidate, but plans to keep pressing his message for raising revenues, such as highway tolls, as well as cutting spending to address the state's budget crisis.
The First Selectman must gather support from at least 15 percent of about 1,800 party delegates in time for the May 21 Democratic convention.
Figueroa plans to seek the nomination by collecting 15,000 petition signatures from voters instead of seeking the traditional support of delegates at the convention.
Marconi and Figueroa join Greenwich businessman Ned Lamont and former Stamford Mayor Dannel Malloy as Democratic candidates.
Copyright AP - Associated Press