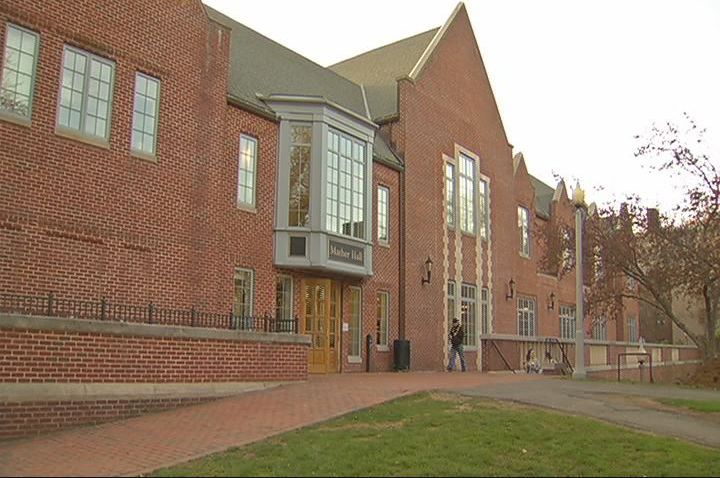 A racist incident on the Trinity College campus on Friday has students angry and frustrated.
"A valued member of college had a can of beer thrown at him, after which he was called what I always think is the vilest and the most despicable word in the English language," Trinity president James F. Jones Jr. Jones wrote in the e-mail sent to students on Monday.
Jones identified the perpetrator only as a male student.
"I was kind of shocked. This is not the first incident that has happened," Sam Leavitt, a Trinity freshman, said.
"I think the campus is very divided and it's something you can actually feel," said another student, who didn't want to be identified.
This is the third racist incident in a month and a half on Trinity College's Hartford campus.
"There's been like racial terms that students have written on other people's doors," Maria Young, a freshman, said.
"This is one too many at this point," junior Pratheek Kalyanapu said.
A group of students is so upset by the recent intolerance that they have held rally on Tuesday outside Mather Hall to protest the racist acts and call on the college administration to do more to stop future incidents. About 200 people attended.
"This right here is the moment the college can make a statement about this," Kalyanapu said.
Frederick Alford, Trinity's dean of students, said the college will do everything it can to end the racism.
"We too are looking for ways that we can better educate students about these issues, but also raise their consciousness about how painful they are," Alford said.
Some said the student-organized rally is a start.
"Everyone on campus acts like they're really upset with everything, but then it keeps happening, so I think it's a really good step in moving toward fighting racism on our campus," Young said.
Members of the Trinity College administration plan to attend the rally and want to hear suggestions from the campus community on how to end the intolerance.