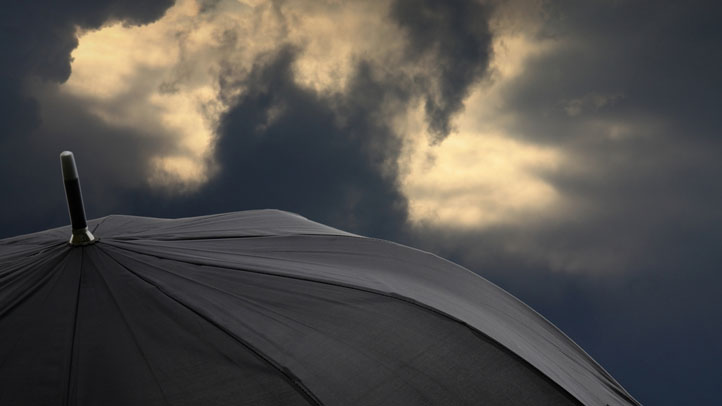 With Halloween right around the corner, the weather pattern has gotten a little scary, with a distinct look of late November in our forecast.
Today, a cold rain will taper off at times to just a cold drizzle and more rain will be around into this evening as the temperatures continue to slide down.
As the rain tapers off, it looks like it will change to some wet snow for many towns away from the shoreline.
Any slight accumulations will be confined to areas above 800-feet in elevation, where a slushy inch can't be ruled out.
Tonight, my concern moves toward ice. Very rapid clearing skies overhead will allow the temperatures to free fall for a while right after midnight, meaning any residual moisture from the rain and snow could flash freeze on all surfaces, including roads.
Treatments of sand or salt will be needed in many towns.
On Friday, the weather takes a breather.
A coastal storm continues to appear for Saturday into Saturday night, with the possibility of a cold rain, mixed with wet snow during the afternoon, possibly changing to all snow for awhile on Saturday night before ending by Sunday morning.
The details need to be worked out on this threat, but some early season plowing can't be totally ruled out. The Halloween forecast looks fair and chilly as of this morning.
Keep up on the forecast from our weather team or watch the Interactive radar.