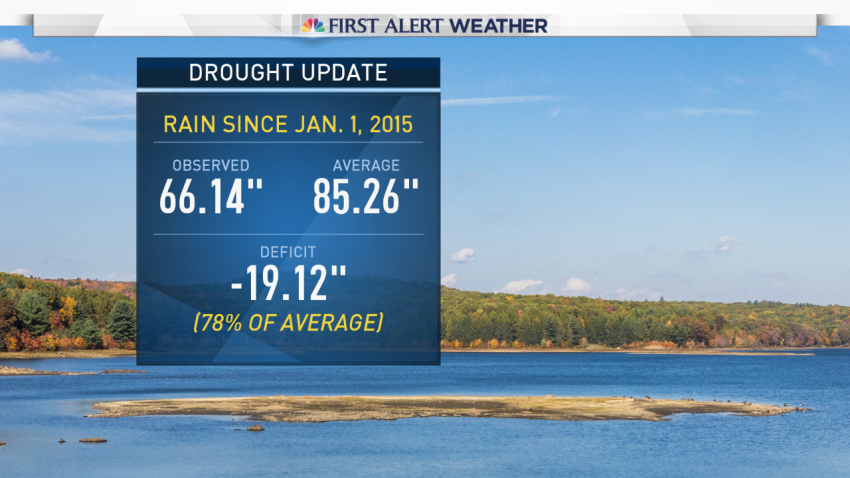 The rainfall deficit since the beginning of 2015 is now over 19 inches in the Hartford area.
Most of the state is in a severe drought, though eastern Connecticut is now considered to be in a lesser, moderate drought.
In the Bridgeport area, the rainfall deficit since January 1, 2015 is 12.72 inches.
The winter months in the Hartford area are historically the driest, with December, January and February each averaging less than 3.5 inches of rainfall.
That, coupled with a predominately dry forecast over the next week, means the drought is likely to get worse.