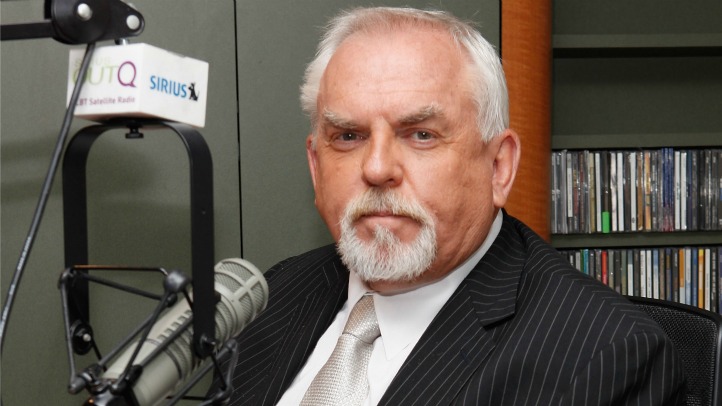 Former "Cheers" star John Ratzenberger is helping some Connecticut film students learn the tricks of the trade.
Ratzenberger, a Bridgeport native who played Cliff Clavin on the hit-show during its 12 years, is working with students taking part in a movie production at Quinnipiac University. The students are part of fifth annual Connecticut Film Industry Training Program at Quinnipiac.
Ratzenberger and the crew began filming a movie called "Local Commercial" in Hamden Wednesday. The comedy short centers on a 58-year-old director replaced by a 14-year-old director during a commercial shoot. The 14-year-old is eventually replaced by an even younger director.
The film is meant to show the trials and hardships of a low-budget commercial crew and explores the youth-oriented culture of the film industry, according to a spokesperson for Quinnipiac.
The training program gives the students the basics of feature films, including lighting, camera work, sound, props, script supervision and directing. Graduates of the program receive a certificate from the state Office of Film, Television and Digital Media.
Ratzenberger and the students are filming on the Quinnipiac University property at 515 Sherman Avenue in Hamden.