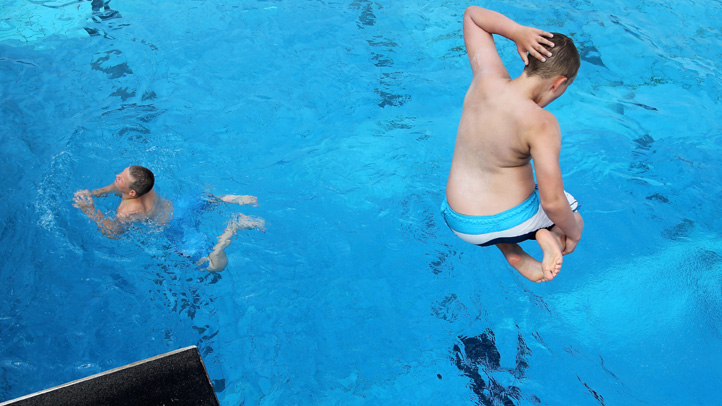 Memorial Day weekend is here, which means it's the official start of swimming pool season. This year though, you might want to think twice before jumping in and making a splash.
There has been a nationwide recall of 1 million pool and spa drain covers that could trap you or your child, despite their federal "seal" of approval.
"We're finding out the laboratories misrepresented their testing procedures," Albert Rizzo, of Rizzo Pools in Newington, said.
The timing couldn't be worse, Rizzo said.
"If you have one main drain, I would tell you not to swim in the pool. Now I don't expect any of the kids to listen though, so my advice would be keep them in the shallow end and away from the deep end where the main drains are," Rizzo said.
On Friday, his store will call the thousands of customers who will now need their faulty covers replaced. One of the men behind the latest recall said faulty testing two years ago and faulty standards are to blame. Paul Pennington told NBC Connecticut domed drain covers are good, flat ones are bad.
Pool drain cover safety was thrust into the national spotlight after a Greenwich boy drowned when his arm was sucked into the drain.
Without the proper covers, the drains can act like supercharged vacuum cleaners, trapping people under water, Pennington said.
The recall includes dozens of models made by eight manufacturers.
"The people testing these drains would do it in the middle of a tank of water instead of mounting it, like it would be in a pool," said Pennington, the chairman of the pool safety commission.
Pennington's advice is to replace any flat drain covers, install a vacuum release device, tell children to stay away from the drain and, if your child gets stuck, roll them off the drain and don't pull straight up.