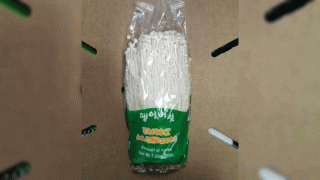 Sun Hong Food, Inc. is recalling all cases of its enoki mushroom after the Food and Drug Administration told the company traces of listeria were found in the product.
The recalled product has sickened at least 36 people across 17 states and has been blamed for four deaths reported in California, Hawaii and New Jersey, the Center for Disease Control and Prevention announced Tuesday. The illnesses were reported from Nov. 23, 2016 to Dec. 13, 2019.
The Korean-made mushrooms were sold in 7.05-ounce/200-gram clear plastic packages with a green label and orange lettering. The UPC code is: 7 426852 625810.
The mushrooms were distributed in Florida, Texas, California, Illinois, Washington and Oregon. Among the supermarkets that carry the mushrooms are J&L Supermarket, Jusgo Supermarket, ZTao Market, New Sang Supermarket and Galleria Market, according to the FDA.
Eating food contaminated with listeria monocytogenes can cause listeriosis, a serious infection that primarily affects older adults, people with weakened immune systems, pregnant women and their newborns, according to the USDA. Listeriosis can cause fever, muscle aches, headache, stiff neck, confusion, loss of balance and convulsions sometimes preceded by diarrhea or other gastrointestinal symptoms.

People in high-risk groups who experience flu-like symptoms within two months after eating contaminated food should seek medical care, the USDA said. 
An investigation is ongoing to determine the source of contamination and if additional products are linked to illness, the CDC said.
Consumers who purchased the recalled mushrooms should return them to the store of purchase for a refund or throw them away. For more information call Sun Hong Foods at 323-597-1112, Monday through Friday, 11 a.m. ET to 7 p.m. ET or Saturday, 11 a.m. ET to 3 p.m. ET.