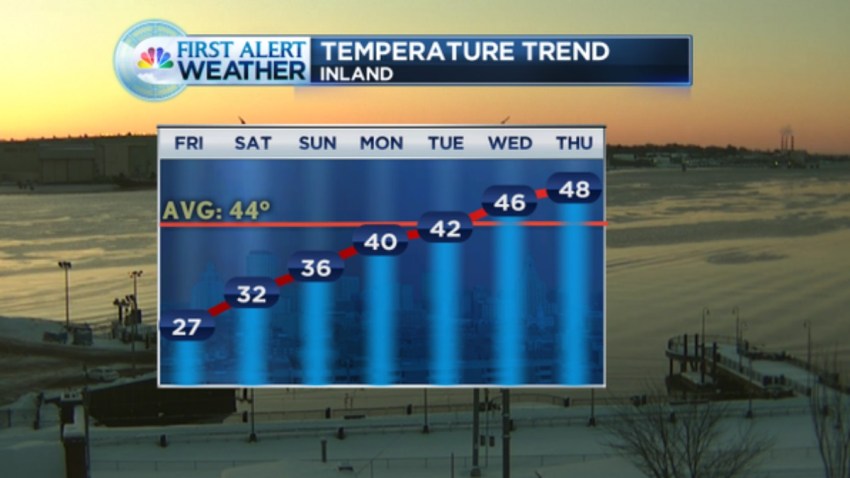 Temperatures on Friday morning tied the record cold of 10 degrees in Bridgeport for this date, but more seasonable weather is on the way. We just have to be patient for a little while longer.
The average temperature for this time of year is around 44 degrees, and we're moving in the right direction, with the high temperature of 42 expected on Tuesday and an increasing warmup on Wednesday and Thursday.
While we have a couple more days of 20- and 30-degree weather, one bright note is the lack of snow in the weekend forecast for the first time in several weeks.