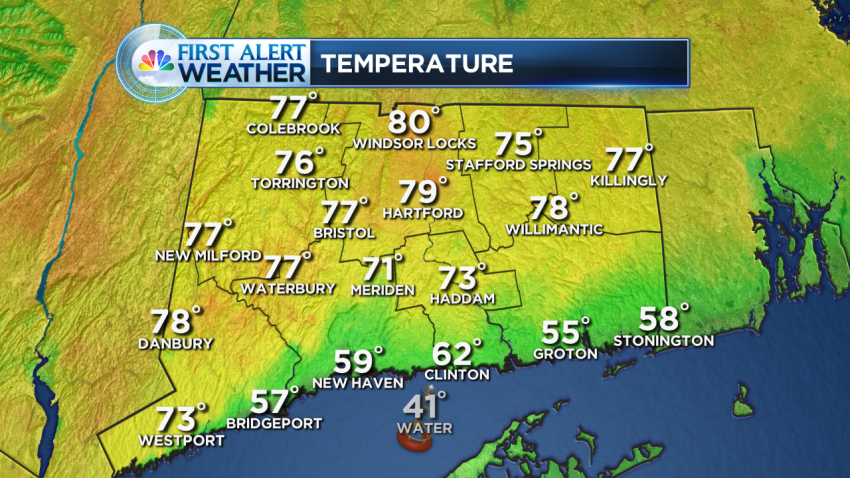 The record high temperature was smashed at Bradley International, where the high was 81 degrees. The old record was 72 degrees set back in 2000.
The record high temperture at Bridgeport was also been tied at 60 degrees. The old record was 60 degrees set back in 2002.
Temperatures only fall back to around 50 degrees tonight, which is higher than the average high temperature this time of year.
Clouds roll in tomorrow, in advance of a cold front. Showers are likely by evening. Temperatures will still be near 70 degrees.
The average first 80-degree day is April 29, so this warmth is about seven weeks ahead of schedule.
Friday will be cooler behind the front, but still near 60 degrees. Sunshine is expected!
The weekend starts off on a very nice note.
Temperatures will be in the lower 60s with sunny skies on Saturday.
A few more clouds will mix in on Sunday, but it will still be warm, in the lower 60s.
Showers are likely by late Monday, with more showers Tuesday. It will be cooler, but still above average, with highs near 50 degrees.