NBC Connecticut Meteorologists have issued a First Alert for late Sunday night through Monday for the threat of heavy rain that could lead to areas of flash flooding.
The Columbus Day Weekend starts out on a pleasant note with dry conditions on Saturday and temperatures climbing into the upper 70s and low 80s.
The weather turns unsettled by Sunday and especially by Monday.
In addition to the heavy rain the remnants of Hurricane Nate will bring gusty winds to the area starting on Sunday.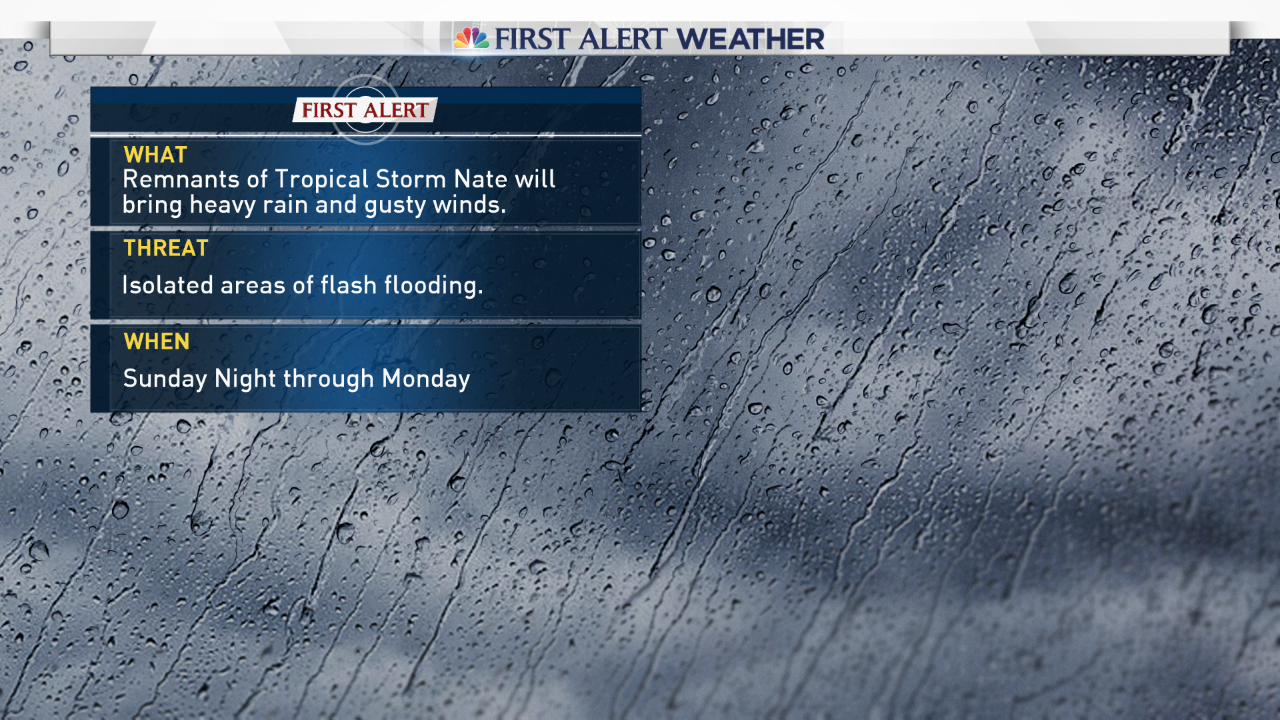 The National Hurricane Center announced late Friday night that the Air Force Hurricane Hunter found winds strong enough to upgrade Nate to a category 1 hurricane. On Saturday the storm was upgraded and is now expected to make landfall on the Gulf Coast as a Category 2 storm.
Hurricane Nate is projected to make landfall somewhere from Pensacola Florida to New Orleans.
Hurricane warnings are in effect for southeastern Louisiana, southern Mississippi, and southern Alabama.