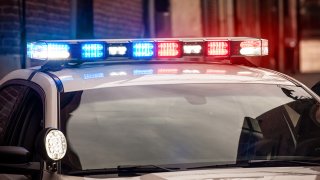 A man claiming to have a bomb robbed a bank in Enfield Wednesday morning, according to police.
Officers responded to the Chase Bank on Hazard Avenue around 9:15 a.m.
Police spotted a man fitting the description of the suspect walking near the rear of a nearby Shop Rite and detained him. He was later identified as the man who robbed the bank, according to police.
Police arrested 40-year-old Anthony Daglio, of Enfield, and charged him with first-degree robbery, third-degree larceny, and first-degree threatening.
He was held on $250,000 bond and is scheduled to be in court Thursday.
No explosives were found, police said.