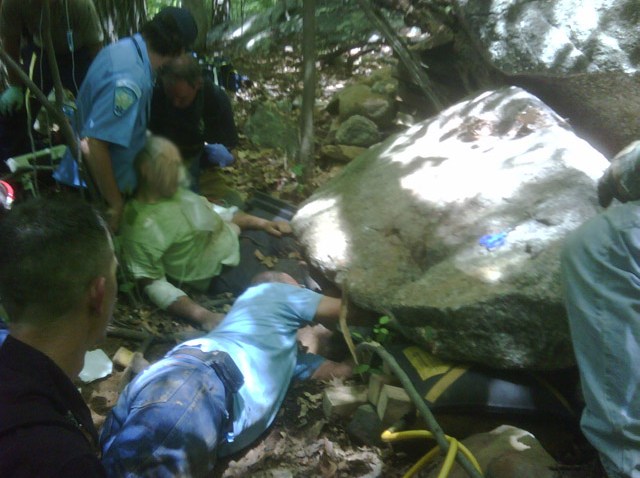 A hiker has been rescued after being trapped under a rock in Huntington State Park in Bethel.
Edward Candrea, 25, of Bethel was stuck for more than an hour Friday afternoon, according to the Bethel Police.
Candrea called 911 at 12:40 Friday afternoon and told them he was trapped somewhere inside Huntington Park. It took rescuers 40 minutes to find him, and another 40 minutes to free him from under the rock. At least one of his legs had been crushed, according to Bethel firefighters.
His condition was not clear Friday afternoon.