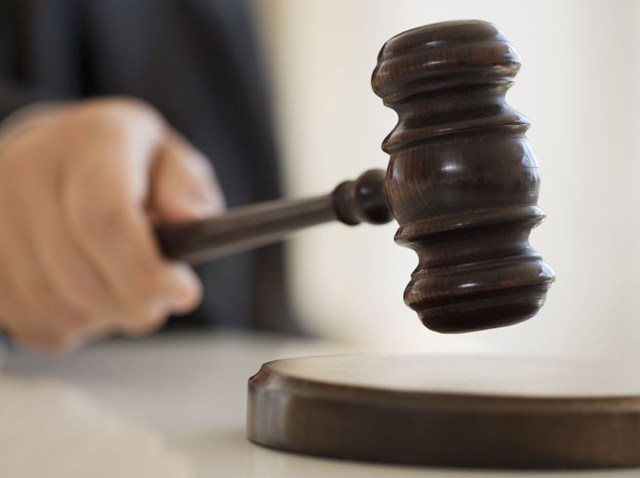 As word got around the city of Hartford about Hartford Mayor Eddie Perez, reaction was mixed.
Nancy Santiago, Hartford: "I knew all along that he was guilty due to the charges that he had, so he was guilty, definitely."

Margarita Rodriguez, Hartford: "100 percent I am very surprised. I'm gonna be praying for him and his family and for us too, because he's a loss, the city has a loss."
Johnny Crespo, Hartford: "It's sad. He did a mistake and now they want to take his life for it, you know? It's not right. He's done a lot for Hartford and he's still doing it."
Starr Starks, Hartford: "We need someone who's willing to work for the people, not against the people and steal from them."
Jose Caez, Hartford: "Our Hispanic community is looking up to him so us, going down in the city of Hartford, the Hispanics go down with him."
Lou Lange @Merryll posted on Facebook: "I would be very surprised if the Hartford City Council does not try to remove him from office until sentencing...they do have that power:

Republican State Party Chairman Christopher Healy "Hartford's long nightmare is almost over with the conviction of Mayor Eddie Perez on five bribery charges. Mayor Perez has had the best counsel available, had his day in court and his peers have decided he broke the trust of the citizens of Hartford. It is a sad day for the people of Hartford who are struggling to rebuild their city."

"The verdict is a devastating day for those who supported Mayor Perez and saw him as a sign of hope. It is also a tragic day for him and his family. Mayor Perez should step down and focus his attention of an appeal, if he takes it, and to the challenges ahead that face his family."
Lt. Governor Michael Fedele: "Mr. Perez needs to immediately resign as Mayor of Hartford. As Lieutenant Governor, I am proud to have championed some of the most sweeping ethics reforms in the nation. Hartford deserves a government that is transparent and accountable to the people it serves. Mr. Perez has violated the trust bestowed to him by the citizens of Hartford. He must immediately step down."
Gov. M. Jodi Rell: "This is a sad and extremely difficult day for Hartford, Mayor Perez's family and all who care about our capital city. Mayor Perez must now make some very difficult decisions. I am sure he will act in the best interests of the city and its people."

Dan Malloy: "Mayor Perez has had his day in court, and the jury has spoken. It's my opinion that the best thing for the City and for the people of Hartford is for the Mayor to resign his office immediately. Hartford needs strong leadership in the months and years ahead, and the City has in place a process that would allow an immediate and orderly transition to occur. It should be allowed to begin that process as soon as possible."