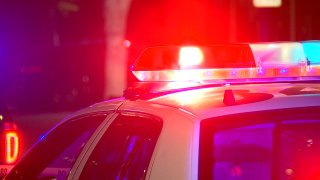 Emergency crews responded to a gas main leak in Enfield Monday morning.
A construction crew hit a gas line in the area of Windsor Court and Windsor Street, according to police.
Residents in the area were told to shelter in place but the leak has since been contained and the shelter in place was lifted, police said.
There were no injuries.