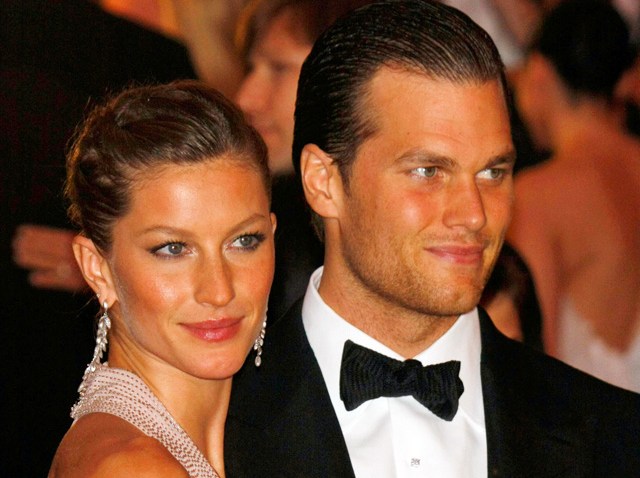 Oh, Rex Ryan has taken another jab at Tom Brady.
This time, the Jets coach is ribbing the Patriots QB for spending Saturday night at the theater in New York with Gisele instead of watching the game that decided who the Patriots play in the playoffs on Sunday.
On Monday, Brady spoke to WEEI and they asked him about Ryan's statement that Peyton Manning studies more than Brady does.
"Was Rex right? Peyton Manning studies film like a bookworm, and you go see the "Lombardi" play on Saturday night with the Jets on TV. Where is your commitment to winning football games, Brady?" Dennis and Callahan asked Brady.
"Oh, man," Brady said. "I think everybody's obviously entitled to their opinion. And maybe he's right, so, and he's a good coach. … It's going to be an exciting week for us. I think everyone is already in the game-week mode, getting ready, getting prepared. It's going to be a hell of a game. It's going to be a tough game, but I'm excited to play, the Jets again."
Ryan was asked about it during a news conference on Monday and said, "Peyton Manning would have been watching our game," the Boston Globe reports.
Brady did say he saw the second half of the game.
"I got home and watched the second half. You know what happens to me is I get very anxious watching those games. I was watching the second half and I was actually kind of pissed that I watched it because I didn't go to sleep 'til 3 in the morning," Brady said. "You just get riled up as I watch them, and then I start rooting for a team to win, and that's not really what I want to be doing. I figure I'll get enough, I'll see the game. I've seen that game [on tape]. You know, it's just something I wanted to do with my wife."