We're here in Wilmington, NC as conditions begin to deteriorate. We're in a safe spot out of a flood and storm surge zone and plan on hunkering down until the storm passes.
Hurricane Florence did weaken some today. Winds dropped to 100 mph by 5 p.m. Many people along the coast we spoke with who were on the fence about evacuating decided not to as the storm lost some steam. The worry now, of course, is that Florence may pick up in intensity again later as it remains over extremely warm waters off the coast.
Regardless of how strong the winds are at landfall the threat for serious storm surge flooding and record inland rainfall remains high. We're not quite sure how we're going to get out of Wilmington as the roads in and out are prone to flooding - and the current forecast is for near-record rainfall.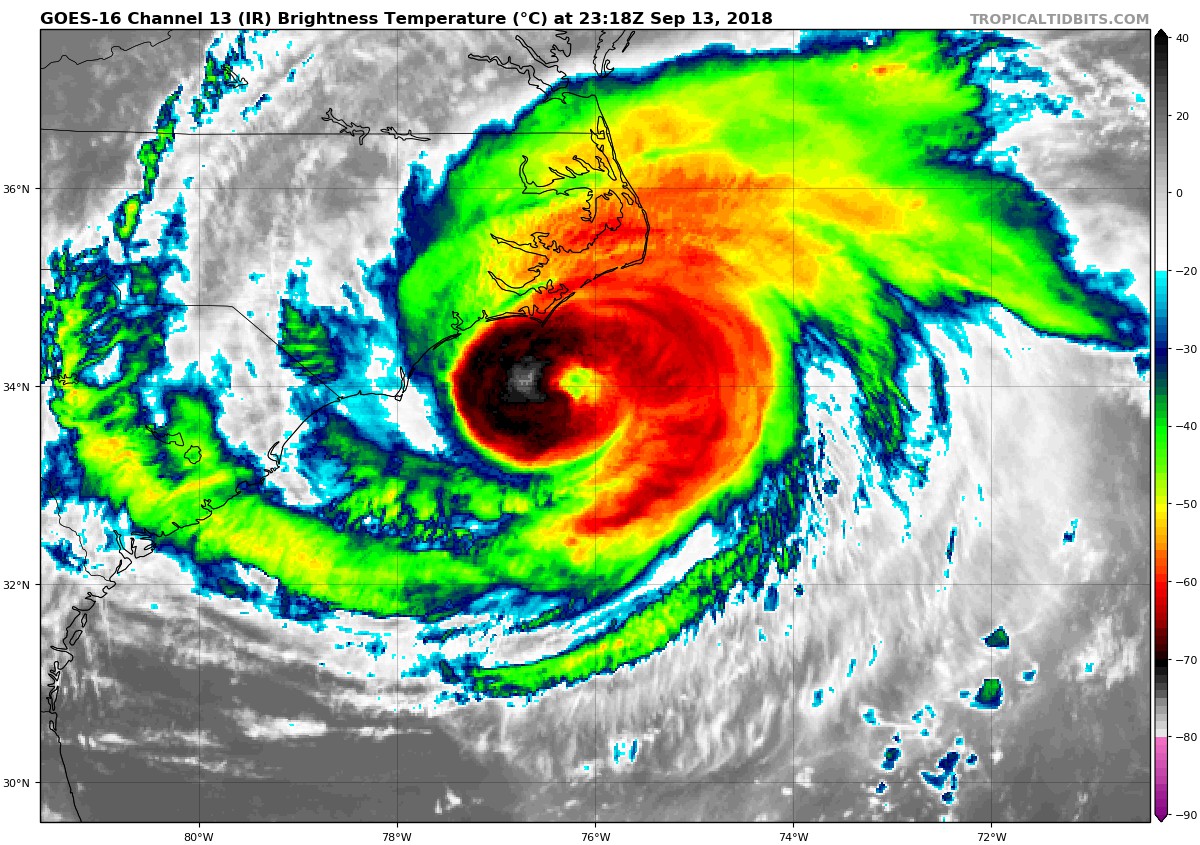 What has been great to see is people coming together and even coming into the hurricane to help others. The Hurricane Hunter Air Force Reservists are spending time away from their family to fly into the storm. We met a swift water rescue swimmer from Louisiana who drove up and is staying in his car in a parking garage to volunteer! The countless line crews, tree crews, Red Cross and FEMA workers are all doing their best to get the Carolinas through Florence.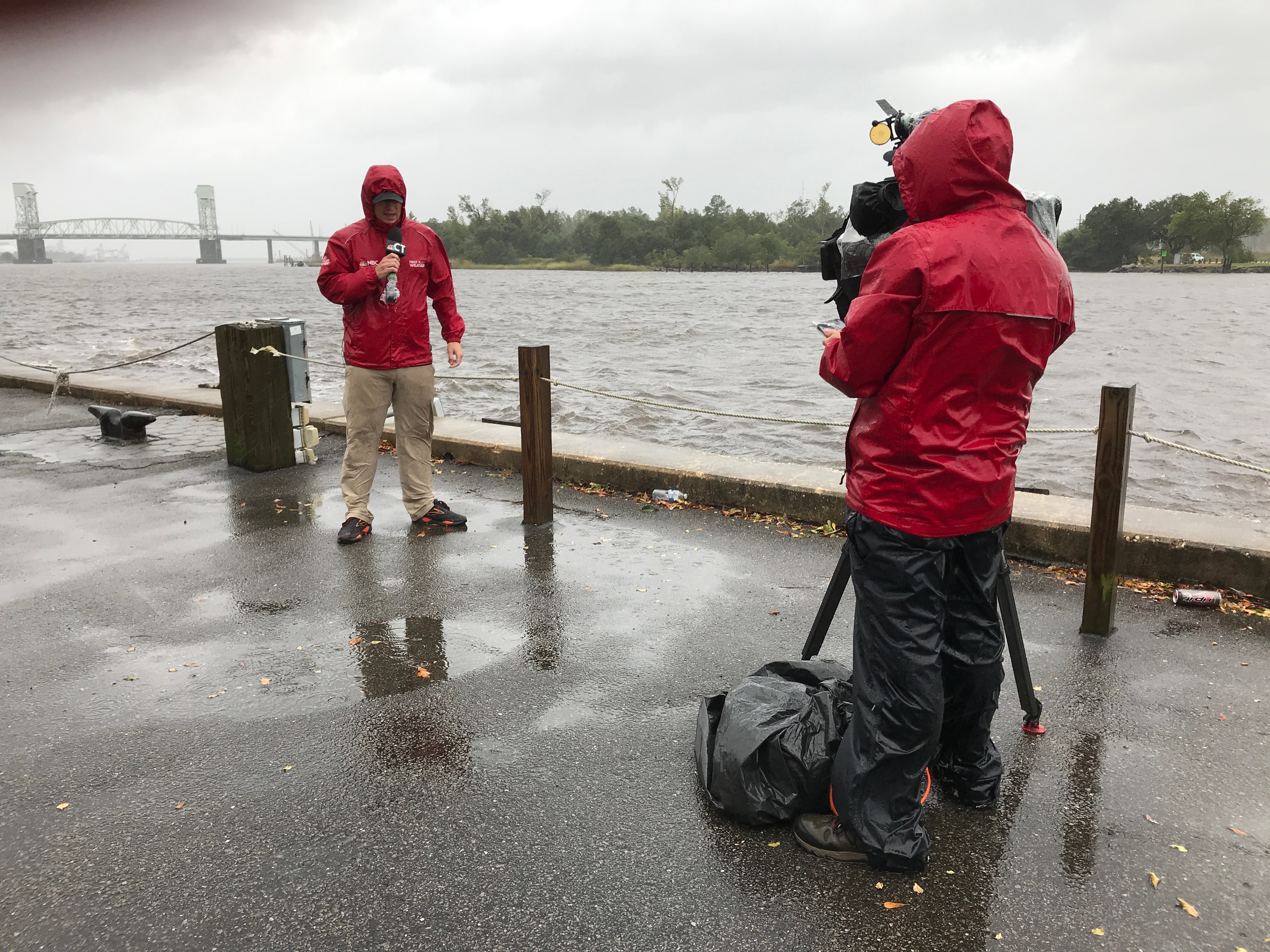 We're here to educate our viewers and keep everyone informed of what's going on here in North Carolina. We'll keep you posted as the storm roars inland.