Tomorrow is looking a bit damp after an awesome 2 days of weather. The timing - and amount of rain - is quite difficult to pin down.
Warm air will stream in tomorrow above our heads and that will force air to rise resulting in clouds and even a bit of rain. You can see this by looking at the atmosphere about 5,000 feet above our heads. A southerly wind will transport warm and moist air from the ocean northward into Connecticut resulting in clouds and a rising chance for rain.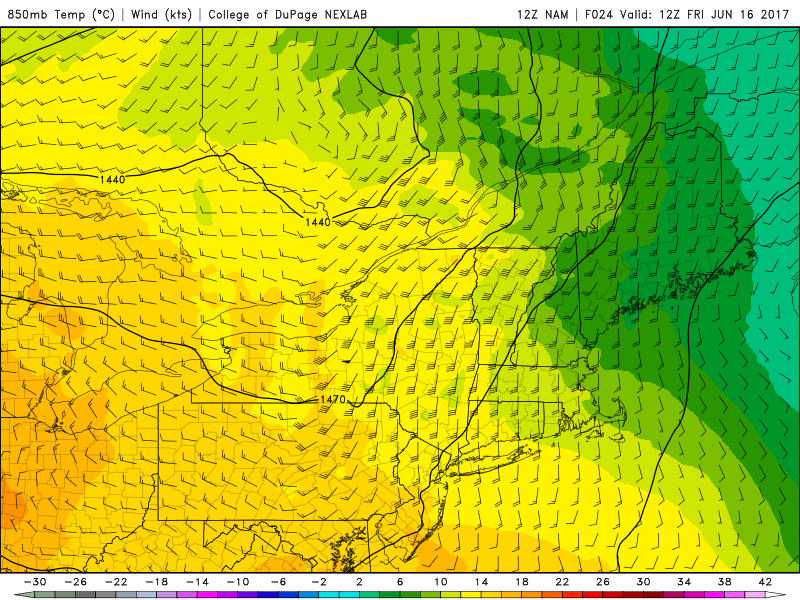 Our models are struggling with the timing of the strongest lift. Does it come in during the morning or hold off until afternoon? It's still a bit unclear. At the very least prepare for some rain tomorrow and even a few downpours. With an onshore wind temperatures will be stuck in the 60s for most of the day.
Beyond tomorrow the news is better for the weekend. As a warm front passes Connecticut we will gradually clear things out with warmer weather and even some sunshine by Father's Day. The next round of rain with a few pockets of heavy rain and storms will approach later Monday and Monday night.