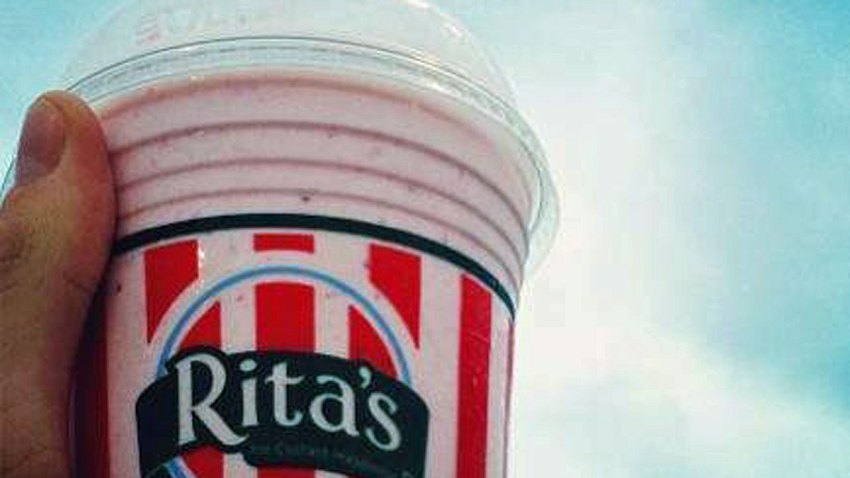 One lucky Rita's Italian Ice patron will win 30 years of free Italian ice in celebration of the popular brand's 30th birthday.
The first Rita's Italian Ice store opened in Bensalem, Penn. in 1984. The mayor of the town has declared Wednesday, May 7 Rita's Italian Ice Day to honor the 30-year-old franchise, according to a press release from Rita's.
In response, 16 Connecticut locations will join 600 plus Rita's stores in 24 states and China in the Berry Wild 30th Birthday Sweepstakes. The grand prize is 30 years of free Rita's Italian Ice for 30 years and 21 entrants will win Rita's products for a year.
Rita's stores will also be giving away free Wild Berry Ice scoops or Birthday Cake Shakes to the first 30 customers who line up by 3 p.m. on Wednesday, according to a media alert.
Wild Berry Ice is Rita's newest flavor, combining blueberry, raspberry and strawberry. You can try free samples through May 18. Birthday Cake Shake, Rita's milkshake of the month, is made with Rita's old fashioned frozen custard.
Rita's stores will release a secret code weekly through May 18 when the Italian ice company will announce its grand prize winner. You can enter online once a week. Rita's will select one winner a day during the sweepstakes to win free Italian ice for a year.
Rita's has Connecticut locations in Avon,Bethel, Branford, Bridgeport,Farmington,Milford, New Britain, New London, Rocky Hill, South Windsor, Southington, Vernon and West Hartford, as well as another coming soon in Danbury. A complete list of the Connecticut franchises is available on Rita's website.
Rita's plans to open 85 more locations nationally this year.