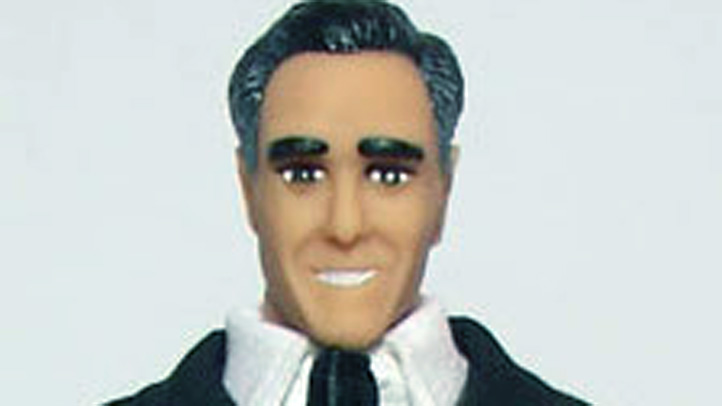 Mitt Romney is not only ahead in securing the most delegates after Super Tuesday, but his action figure is also standing on more shelves.
Hero Builders, the Oxford, CT-based company that has created dolls of Sarah Palin, Balloon Boy and the Real Housewives, has now created the 2012ers and Romney is outselling Rick Santorum, 4 to 1.
Santorum comes in jeans, sneakers and his famous vest, while Romney comes in a black suit.
Hero Builders also has a Michele Bachmann and Rick Perry dolls. Only one person had bought a Newt Gingrich doll as of Wednesday morning.
The 2012ers went on sale on Feb. 27 and start at $49.95. The talking versions sell for $59.95.