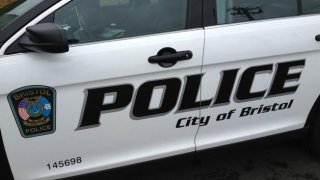 Route 6 in Bristol has reopened after a car crashed into a utility pole on Saturday night.
Officials said the crash happened near the intersection of Route 6 and Franklin Street around 5 p.m. Route 6 was closed between West Street and Pound Street, but it has since reopened.
The utility pole was broken about halfway up and supports significant electrical infrastructure running to a nearby factory complex, according to authorities.
Eversource responded to mitigate the hazard and the utility pole has been replaced, according to officials.
Minor injuries were reported.
The cause of the crash remains under investigation.