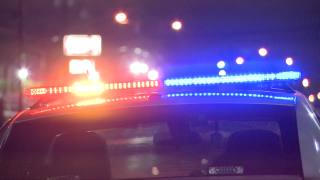 Two people have died and two others are injured after a wrong-way crash on Route 6 in Hampton on Saturday night.
State police said 28-year-old Jeffrey Wayne Goulart, of Amston, was driving a Subaru Legacy Outback westbound in the eastbound lane of Route 6 around 8:45 p.m. when he hit a Ford Escape Titanium head-on offset.
The Ford Escape Titanium had swerved to the right shoulder area to avoid Goulart prior to the crash and came to a final rest on the embankment in the eastbound right shoulder after the crash, investigators said.
After the crash, authorities said Goulart continued driving westbound in the eastbound lane and collided with a Hyundai Elantra. The driver of the Hyundai Elantra was transported to Hartford Hospital by LifeStar to be treated for serious injuries, state police added.
According to investigators, Goulart and his passenger, later identified as 44-year-old Jason Light, of Putnam, both died of their injuries.
The driver of the Ford Escape Titanium was transported to Day Kimball Hospital to be treated for minor injuries, authorities added.
The crash remains under investigation. Anyone who may have witnessed it is asked to call Trooper Panza at (860) 779-4900.