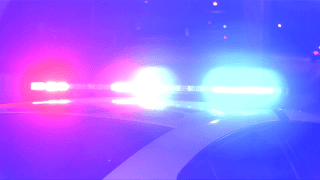 Two people have serious injuries after an impaired driver hit a vehicle, pushing it into them, while they were changing a flat tire on Route 8 in Watertown Thursday night, according to state police.
The crash happened just before 9 p.m. Thursday.
State police said a Mazda was parked along the shoulder of Route 8 North, near exit 37, because the front left tire was flat, and an Acura pulled up and parked behind it to help.
Four people were outside of the vehicles when the driver of a Chevy Traverse hit the parked Acura, pushing the vehicle into two of the pedestrians and the Mazda, state police said.
Two of the pedestrians suffered serious injuries and were taken to Saint Mary's Hospital. The other two pedestrians were taken to the hospital to be evaluated.
Police said the driver of the Chevy failed field sobriety tests and was charged with two counts of assault with a motor vehicle, operating under the influence of alcohol or drugs and failure to maintain a proper lane.
He was held on $750,000 bond.
State police are investigating the crash and ask anyone with information to call 860-626-7900.