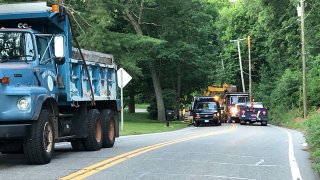 Part of Route 83 in Glastonbury is closed after a water main broke.
The road is closed between Shady Hill Road and Cedar Ridge Terrace, north of Hebron Avenue.
Drivers should use Keeney Street as an alternate between Glastonbury and Manchester.
Stories from NBCLX
LX, or Local X stands, for the exponential possibilities of storytelling in our communities.