A drought is about the worst kind of weather for a weather geek like myself to cover. The absence of precipitation is about as dull as it gets! Even though droughts aren't as sexy as big thunderstorms or nor'easters for meteorologists they have very real impacts - for agriculture, for people's wells, and even for public drinking water supplies.
Connecticut is generally pretty blessed when it comes to rainfall. Even our "bad" droughts aren't nearly as bad as in other parts of the country as we get quite a bit of water most years. That said, our 2-year drought across the state is pretty impressive.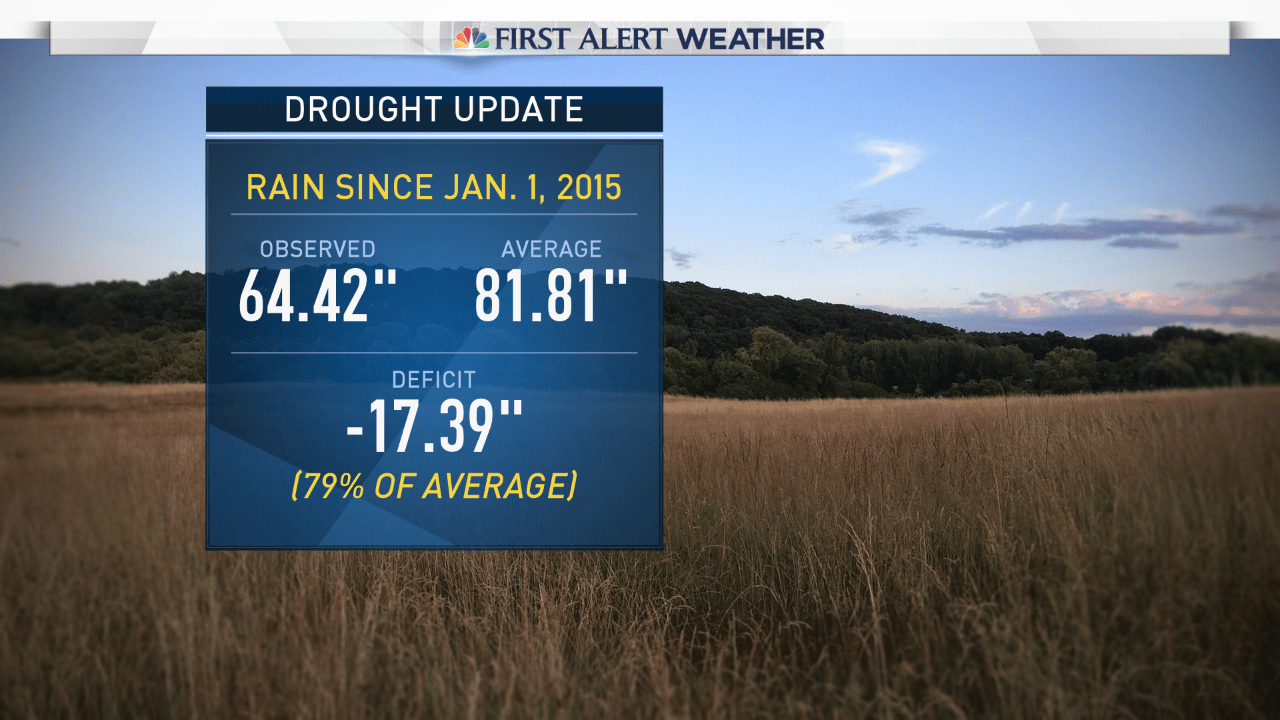 Since January 1, 2015 the greater Hartford area is running a nearly 18" rainfall deficit. We've picked up about 79% of normal precipitation.
While this dry spell is bad - this is not unheard of. The drought the peaked in spring of 2002 was worse with 100% of the state in severe drought and 17% in extreme drought (right now we are at 86% and 0%, respectively). In the mid 60s there was a drought that lasted from 1961-1968 and was substantially more impactful.

Over the past year (10/12/15-10/11/16) we've picked up only 33.87" of precipitation in Windsor Locks which ranks as the 7th lowest out of last 111 years. The median rainfall for that period using all 111 years is 43.80" - so we're about 10" below normal. The other years that were a bit worse include 1965 (the big drought - with 1964 and 1963 also in the top 15 driest), 1980 and 1981 (top 3 and 4 driest, respectively) and 2002 (the previous year, 2001, was 8th driest).
While this kind of dry spell isn't unheard of we still need the rain! Not surprisingly, no big rain is expected over the next 10 days but our luck will change sooner rather than later.