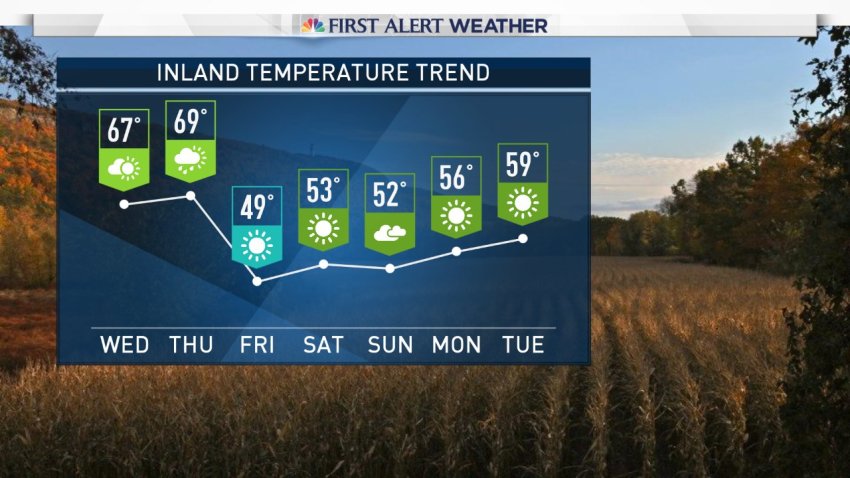 From a hard freeze to near 70 degrees. That's November in New England for you! Even though temperatures will warm we will be well short of a record for Wednesday and Thursday with records of 83 and 78, respectively. It will be mild but definitely not unprecedented for November.
The mild air doesn't last too long. An upper level disturbance swings through bringing with it a period of rain and a cold front. Behind it temperatures will drop in a hurry with highs struggling above 50F on Friday.
What's really a bummer as we look forward through day 10 is that there's really no sign of a prolonged wet weather pattern. Let's look at the European Ensembles through November 10th. The European Ensemble is a somewhat lower resolution of the vaunted European model that is run 51 separate times with slightly different initial conditions and model physics to represent a reasonable spread of possible outcomes. The more ensemble members that show any given solution the more likely it is to occur.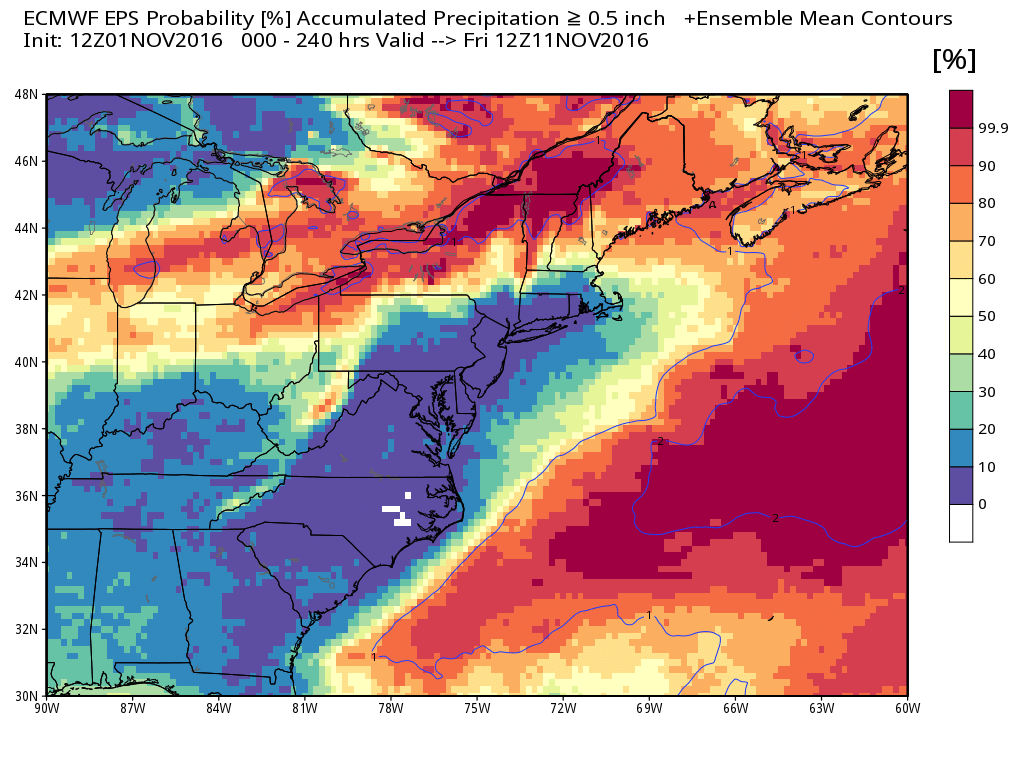 Through November 10th there's less than a 10 percent chance of more than 0.5" of precipitation in Connecticut! Put another way, less than 5 of those 51 ensemble members show more than 1/2 inch of rain. Those are bad odds.
While temperatures here in New England don't appear to be too warm past Thursday the weather pattern across most of North America looks incredibly warm. A +EPO (East Pacific Oscillation) should flood the United States and Canada with maritime Pacific air over the next week or so but most of that warmth should remain to the west.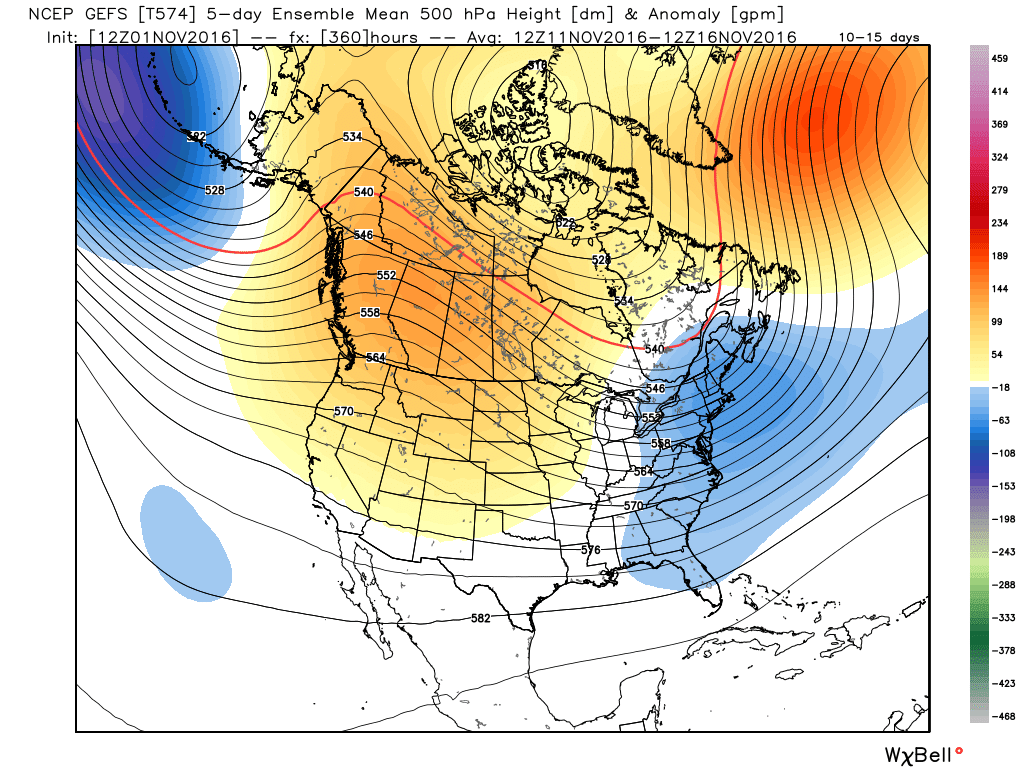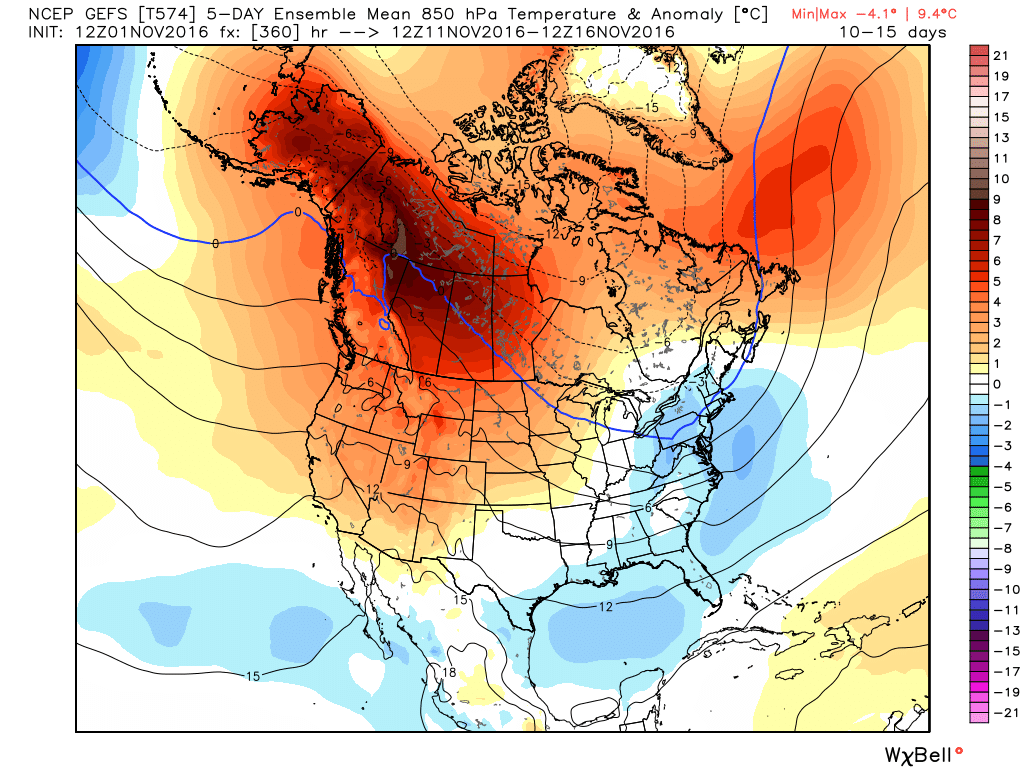 The bottom line is that while we have some warmer on the way through Thursday the weather through day 10 looks mainly dry with temperatures relatively close to normal - especially compared to extreme warmth from the Great Lakes to the west coast.