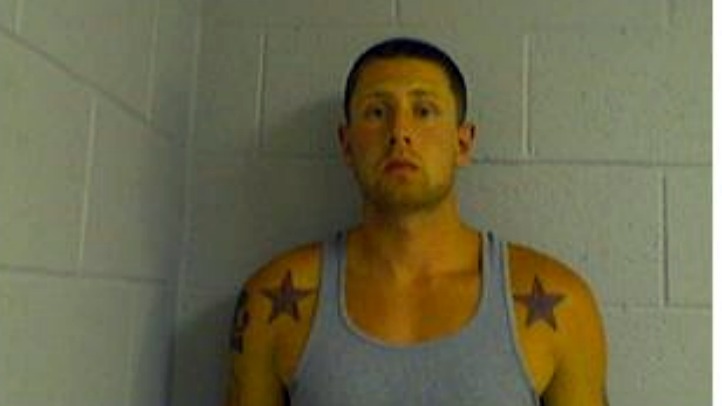 A member of the U.S. Navy from Waterford, accused of carrying illegal guns, was "disgruntled" and authorities were concerned about potential violence, police said Tuesday.
Cory Caldwell, 24, of Waterford, is accused of keeping an assault rifle under his bed in the barracks at the Naval Submarine Base in Groton, according to court documents obtained by The Associated Press.
The Naval Criminal Investigative Service , which began its investigation on July 31, told police that a man who used to live with Caldwell in Groton said Caldwell had recently been kicked out after obtaining the rifle and because of his anti-government and anti-military rhetoric. He later moved to the residence in Waterford, where the landlord told investigators that Caldwell had an AK-47, according to the documents.
The informant also told investigators that Caldwell made statements that were anti-government and anti-military, the documents said and provided the "information based on a fear for the safety of others," a police investigator wrote in an affidavit.
In an Aug. 17 interview at the NCIS office at the sub base, Caldwell said that he bought the rifle in April in Providence, Rhode Island, and tried to arrange for it to be shipped to Connecticut. The gun store told him the rifle was illegal in Connecticut.
Caldwell, who is originally from Dalton, Georgia, had the gun shipped instead to Georgia and drove there to pick up the weapon and bring it back, the documents said. Caldwell consented to a search of his residence that turned up the rifle, ammunition, three additional guns, and a gas mask, the Associated Press reports.
Caldwell was detained by Navy officials at the submarine base and arrested by Waterford police on Monday. He was charged with illegal possession of an assault weapon and sale or transportation of a prohibited assault weapon. He is being held on a $200,000 bond and is due in court on Tuesday.
Copyright AP - Associated Press