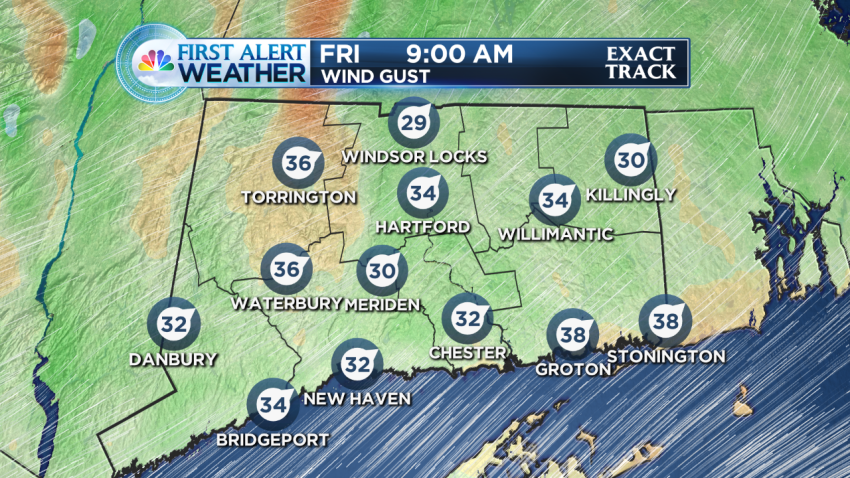 Scattered showers will continue through the first part of the night before clearing sets in late.
The low pressure system that's bringing the wet weather now will pull away tomorrow, but there will be a tight pressure gradient. That will result in gusty winds tomorrow and Saturday.
Gusts could be over 35 mph tomorrow.
However, despite the wind, it will be dry. More clouds than sun are expected tomorrow. High temperatures will be above average, in the upper 50s for both shoreline and inland locations.
Saturday will see a blend of clouds and sunshine with highs in the upper 30s in the hills to upper 40s along the shoreline.
Sun will be filtered by high clouds on Sunday, with temperatures in the lower and middle 50s.
It looks mostly sunny on Monday, near 60 degrees inland!
The dry weather sticks around through Tuesday, when a more clouds than sun are expected. Temperatures will be near 60 degrees!
It may turn unsettled on Wednesday and Thursday in the form of abundant clouds.
Yet again, there's a strong signal for well above average warmth in the middle and late part of next week. Click here for the extended range forecast.