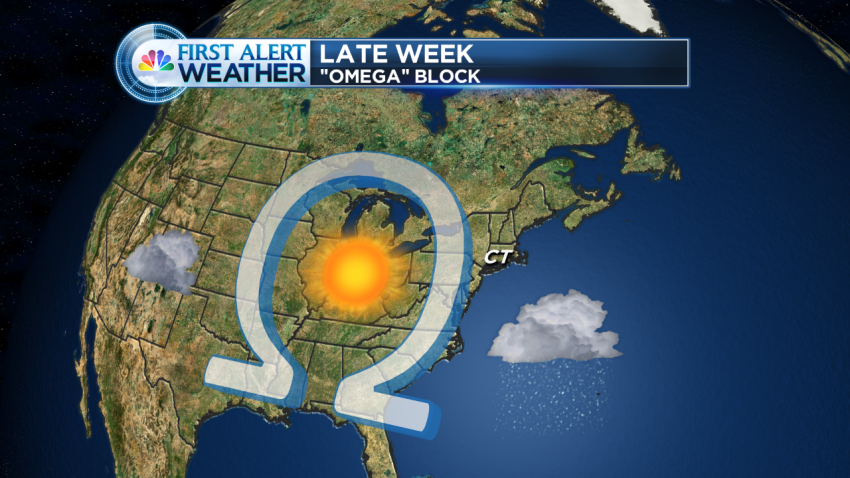 The dry start to the week will be replaced by gloomy weather tomorrow as a nor'easter passes by New England.
Cloudy skies will produce scattered showers tomorrow, starting early in the afternoon. The steadiest, heaviest rain will miss Connecticut, though some of the showers will be heavy. Temperatures will be in the middle 50s.
Many spots in Connecticut could very well pick up a half inch of rain. Southeastern reaches of the state have the potential to see closer to an inch, but confidence is only medium as of Monday evening.
A few showers could linger early Wednesday, but much of the day will be dry. There will still be a good amount of clouds. Temperatures will range from the upper 40s to the middle 50s.
A cold front brings a few showers Thursday afternoon and evening, but it won't be a washout. Temperatures will be in the lower and middle 50s.
There's good news for those with outdoor plans this weekend.
A dry stretch of weather beings Friday and lasts into early next week. At this early stage in the game, Sunday looks brightest with mostly sunny skies. Temperatures will be in the upper 40s and lower 50s this weekend.