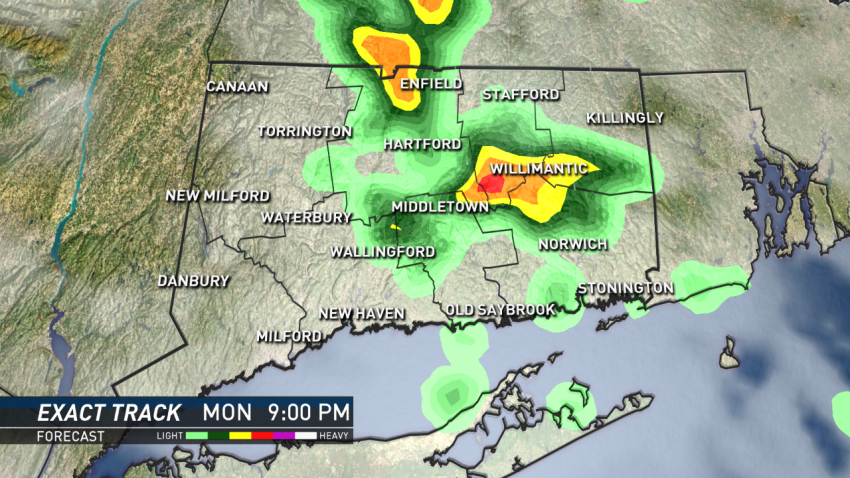 A slow exit from the gloomy weather of this past weekend will lead to lots of sunshine by midweek.
Scattered showers are expected through this evening, with temperatures falling into the 60s.
An abundance of clouds will stick around tomorrow, but most of the state should remain dry.
High pressure begins to build in by midweek, resulting in mostly sunny skies on Wednesday with highs rising into the 70s.
Thursday and Friday look glorious with full sunshine and highs in the lower 70s.
All eyes are on Hurricane Matthew, and its track will determine Connecticut's weather this weekend.
The most likely solution for New England brings the storm out to sea, yielding a dry weekend with a good amount of sunshine.
Still on the table, but a lesser probability, is a track close enough to deliver heavy rain.