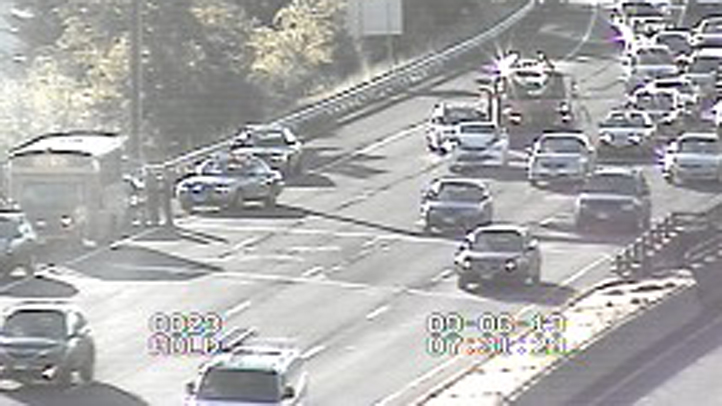 Five people were taken to local hospitals after a crash involving a school bus in East Hartford.

State police said the collision on Interstate 84 West, in the area of exit 51 was minor.
Four people are being taken to Connecticut Children's Medical Center and one is being taken to Saint Francis Hospital, according to the Ambulance Service of Manchester.
The crash caused heavy traffic backups, but the scene has since cleared.