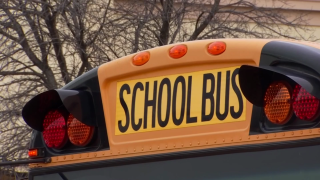 Police are investigating a crash involving a school bus in West Haven.
The bus and another vehicle collided on Morgan Lane near Bailey Middle School, according to police.
There were 25 students on the bus. They were evaluated by emergency responders and there were no injuries, police said.
The bus driver and the driver of the other vehicle were also uninjured.