The mercury will continue to rise as we head into the weekend. Temperatures are expected to be well above average this weekend with the warmest of the weather arriving by Monday.
A 'Bermuda High' will be responsible for some communities closing in on 100 degrees by Monday.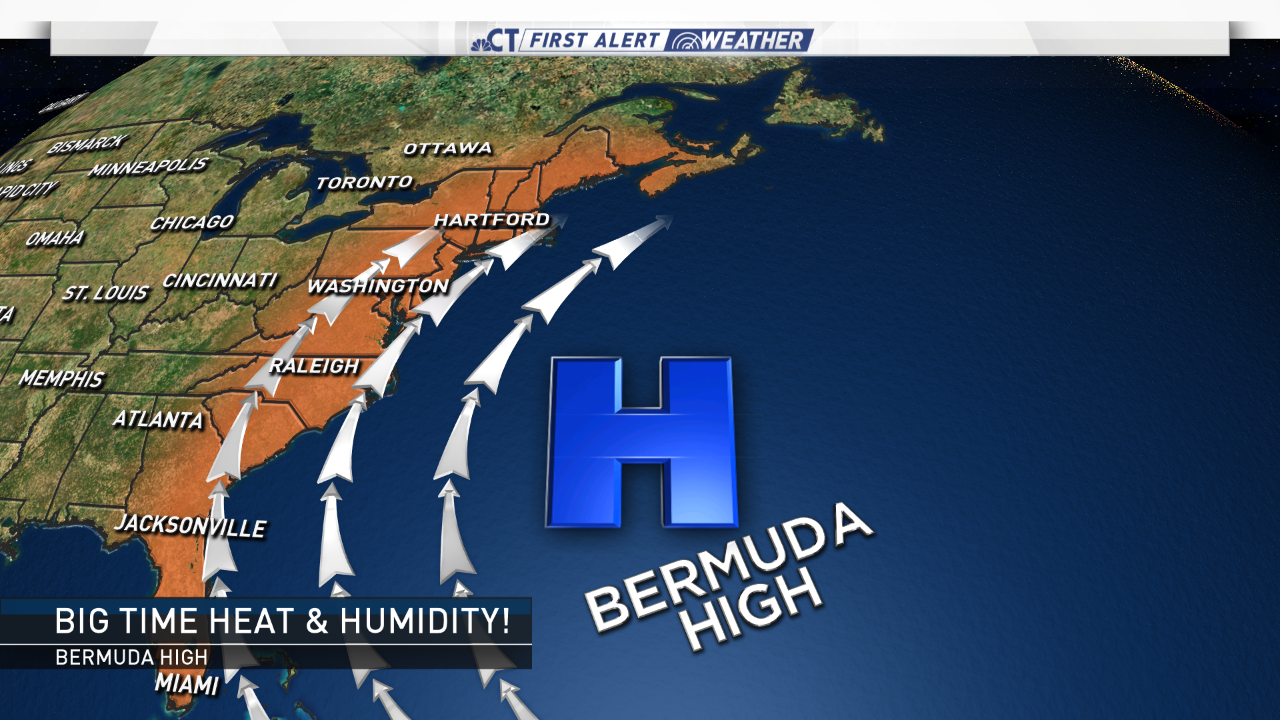 Several school districts have early dismissals Monday because of the heat. You can check school closings online here.
Saturday will feature mostly sunny skies with low humidity and temperatures rising into the low 80s along the water and middle 80s for inland areas.
Temperatures for inland cities and towns will rise to near 90 for Father's Day on Sunday. The high temperature in the Hartford area on Sunday is expected to reach 90s degrees with temperatures along the shoreline in the low to middle 80s.
First Alert: Things Are Heating Up for Father's Day Weekend
The uncomfortable heat and humidity will arrive by Monday.
Temperatures for interior Connecticut are expected to surge into the middle to upper 90s with shoreline communities experiencing temperatures in the upper 80s and low 90s.
The big story on Monday will be the high humidity values. Dew points are expected to be near 70 degrees which indicates oppressive humidity will be present.
The heat index also known as the feels like temperature is expected to reach 100 to 105 degrees.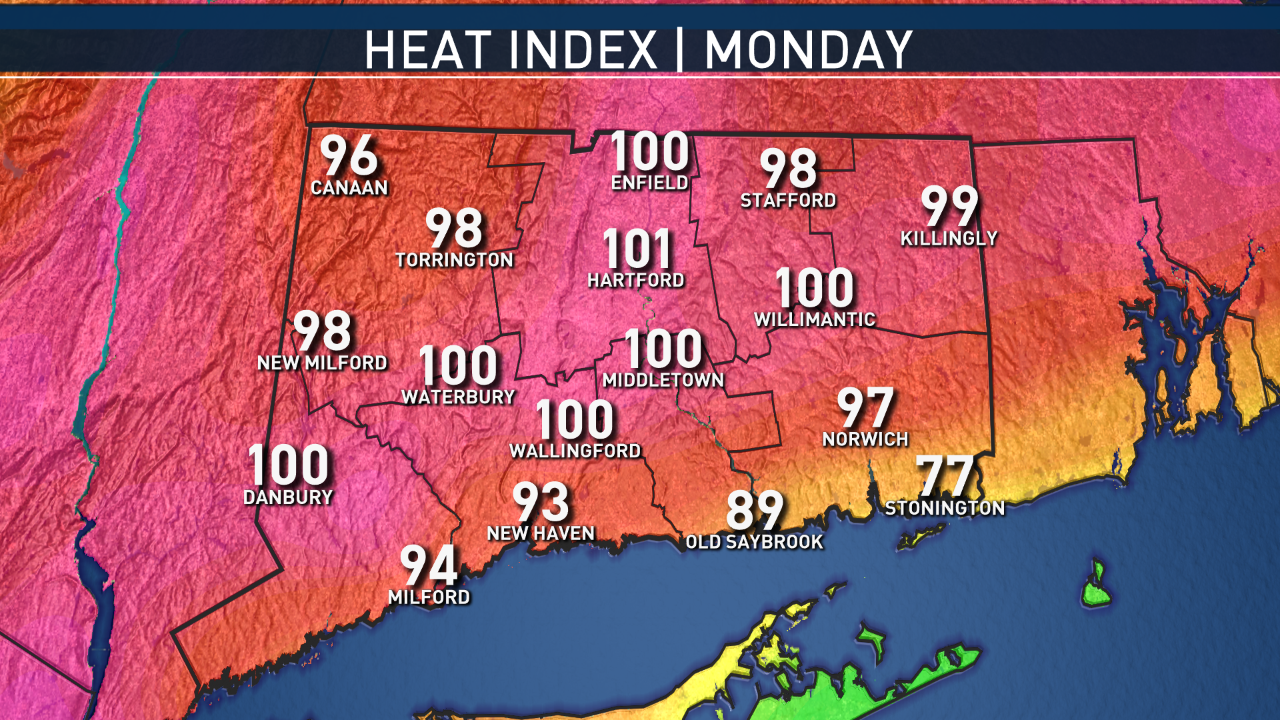 Thunderstorms Monday night will usher in some cooler and drier air by Tuesday.