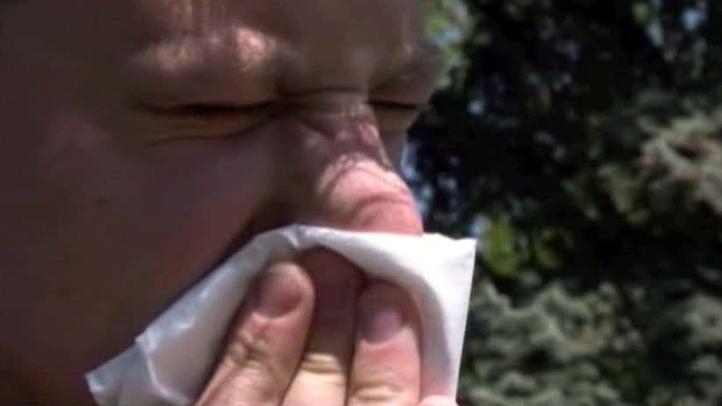 The state Senate passed a bill that would make Connecticut the first state in the country to mandate paid sick leave.
The bill squeaked through on Wednesday with a vote of 18-17.
Supporters said the bill is about common sense.
"You don't want sick people making patrons of any business sick or making coworkers sick," Sen. Eric Coleman, D-Hartford, said.
But opponents of the bill said it will send businesses out of state.
"Employers say, 'Why would we go to a state which is going to think it's appropriate to meddle in our business when we have 49 other states where this isn't the approach?'" Sen. Andrew Roraback, R-Goshen, said.
"We've lost business to Massachusetts, Rhode Island and New York in the last three months alone. We know that other states are out there, courting our businesses and saying, 'Do you know that Connecticut's about to be the first state in the country to pass mandated sick leave?'" Senate Minority Leader John McKinney said.
This controversial issue has come up at the State Capitol many times before, but the version the Senate passed is different. It would not apply to manufacturers, only service workers, including the food industry.
Gov. Dannel Malloy applauded the bill's passage on Wednesday evening.
"This piece of legislation is a reasonable compromise that represents good public policy," Malloy said. "It shouldn't be the case that people who are frontline service workers -- people who serve us food, who care for our children and who work in hospitals, for example -- are forced to got to work sick to keep their jobs."
Supporters of paid sick leave have organized rallies, including one last month outside a West Haven Friendly's that doesn't offer paid sick days to workers.
"Now, some mothers send their kids to school sick because they have to go to work, or if you're sick yourself, or your spouse, you know. Don't you ever get sick?" said Sen. Edith Prague, D-Columbia, the chief sponsor of the bill.
Under the bill, employees of businesses with more than 50 people would accrue sick time after a certain number of hours worked.
The House could take up the bill within the week. Malloy said he will sign it, if the House passes it.
Copyright AP - Associated Press