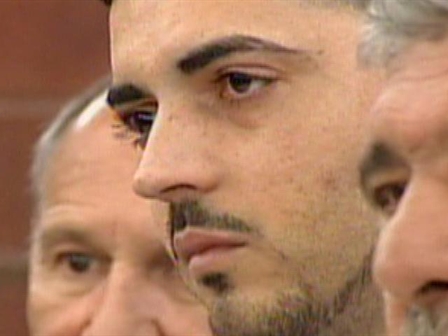 Angel Arce Torres' grandchildren sobbed as they spoke during Luis Negron's sentencing in Hartford Superior Court on Monday, on what would have been their grandfather's 80th birthday.
Negron, 33, pleaded guilty in February of manslaughter and evading responsibility after hitting Torres, 78, as he was walking across Park Street in Hartford in May 2008. Negron sped away, but a tip led police to arrest him one year later for the crime.
Torres was left paralyzed by the crash and his family took him off life support one year later.
His only son, Angel Arce, spoke about that agonizing decision at the sentencing.
"He only took one breath. That's all he took. One breath and he was gone," Arce said.
But Torres' family doesn't want the notorious surveillance video of the hit and run that shows Torres lying helpless in the street to be his legacy.
Arce spoke for 90 minutes about his father's devotion to his family, his job and his community.
Arce also asked the judge to sentence Negron to at least 15 years in prison, more than the 10 years that has been mentioned in Negron's plea deal.
"Your Honor, all I seek is justice," Arce said.
Luis Negron was also given the opportunity to speak to Torres' grieving family.
"I just want the family to know I didn't plan this," Negron said. "It just happened and I'm very sorry. I worked so hard for everything I have that I didn't want to give that up."
The judge ultimately sentenced Negron to 10 years in prison. That was not long enough for the Torres family.
"It's not going to bring my father back, but still it would send a message out there that the state of Connecticut is not going to tolerate this kind of behavior," Arce said after the sentencing.