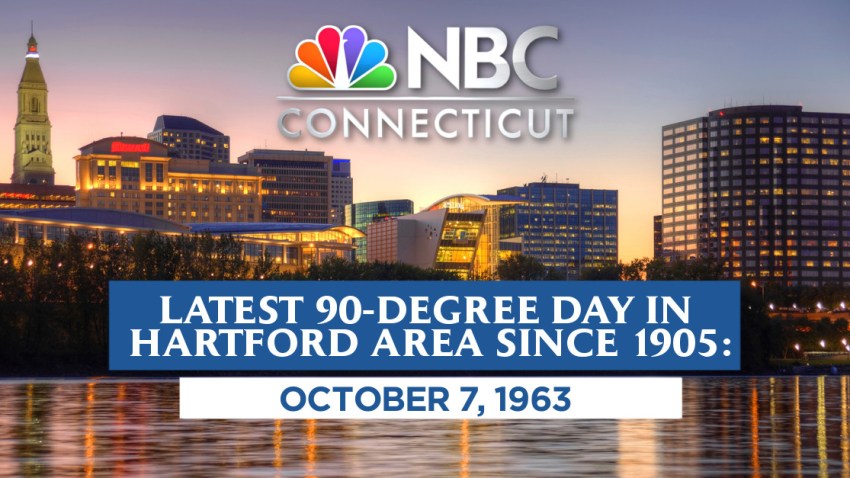 Heat waves in September are rare, and that last time one happened in the Hartford area was 1983.
The sizzling September stretch that gripped the state 32 years ago occurred between Sept. 3 and Sept. 7, 1983. Chief Meteorologist Brad Field had just started working at NBC Connecticut, which was known then as 30 News.
This year, it was a three-day stretch from September 7 through September 9.
On Monday the high temperature tied a record at 93 degrees, Tuesday's high of 96 degrees broke the record set in 2007 and Wednesday's high of 92 degrees broke the record set in 2002.
So, has the state experienced an abnormally high number of 90-degree days this year?
No. The average between 1981 and 2010, which is the current 30-year period used for averages, was 17 days each year.
Including Wednesday, the Hartford area has logged 18 90-degree days in 2015.
The good news for those that aren't fans of hot weather in September is that a big pattern change is on the way in. Beneficial rain on Thursday will be the transition to much cooler, seasonable weather starting on Friday.
But that doesn't mean the 90s are gone for good this year.
Back in 1963, Oct. 7 registered a high temperature of 91 degrees!
Stay with the First Alert Weather team for the very latest forecast information and more, on-air, online and on the app!