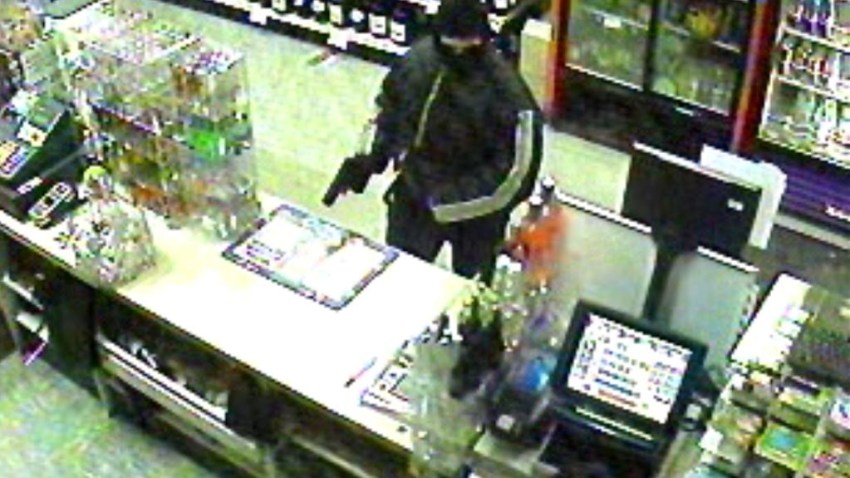 A serial robber has targeted at least eight convenience and package stores in New Haven over the past month, police said.

In each of the robberies, police said a masked man, about 5'9" tall with a Spanish accent shows a handgun and demands cash.

A variety of stores were targeted in several different neighborhoods.

Gerry Katz's Shell Station on Willow Street was targeted a few weeks ago.

He says he's thinking about adding plexiglass to protect the clerks.

"It seems like as many things as I do to deter robberies, they're just so bold," Katz said.

The robberies were located at:

December 19, 2011 at 220 Grand Avenue

December 26, 2011 at 313 Grand avenue

December 26, 2011 at 337 Lombard Street

December 30, 2011 at 308 Grand Avenue

January 10, 2012 at 141 Willow Street

January 12, 2012 at 1228 Quinnipiac Avenue

January 21, 2012 at 63 York Street

January 23, 2012 at 888 Grand Avenue

The suspect is described as a Hispanic or white male, having a Spanish accent, approximately 5'8"-5'10" tall and medium build.

He is wearing a full face mask, black jacket with a white or grey stripe going down each sleeve, black pants and tan work boots.

He has a prominent nose. In the last robbery, he was seen fleeing in a dark colored vehicle.

Anyone with information regarding these robberies can telephone the Investigative Services Division at (203) 946-6304 and speak with a detective.