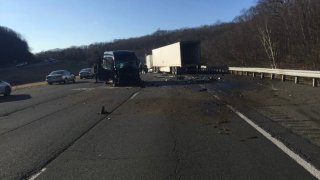 Interstate 84 westbound in Tolland has reopened after a car came off a car carrier Monday afternoon, causing a head-on crash.
Tolland fire officials said a car came sliding off a car carrier and collided head-on with a tractor-trailer traveling between exits 67 and 68.
No injuries were reported, but the highway was congested due to lane closures for several hours.