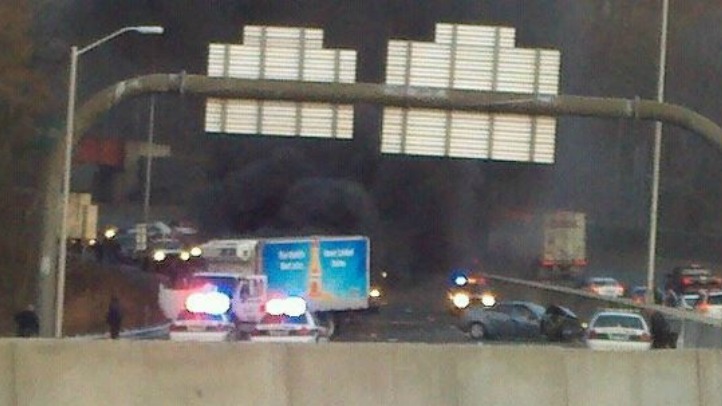 A police chase ended in a fiery crash on I-95 in East Haven Thursday evening.
It began in New Haven around 4 p.m., when officers spotted Joseph Vereen on Beers Street, who was wanted on weapons charges. Vereen jumped in his car and sped off towards Ella Grasso Boulevard, according to police.
Officers chased Vereen through several streets and over the town line into East Haven, where the suspect drove onto I-95 in the wrong direction by driving up the exit 52 off ramp at North High Street, police said.
Vereen's car hit another car and a truck that were driving in the right direction, and his car burst into flames. He jumped from the car and took off on foot, according to police. Officer caught up with him a few minutes later on Saltonstall Avenue and arrested him.
A gun in Vereen's car was left in the fire, and caused bullets to explode. No one was hurt by the exploding bullets, police said.
The driver of the truck and the second car that were hit were taken to the hospital with non-life threatening injuries. Vereen complained of back pain and was taken to the hospital as well.
It was unclear what charged Vereen was facing Thursday night.