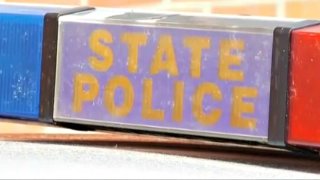 Connecticut State Police said a man has died after a serious crash on Route 8 Sunday night.
State Police said Route 8 South was shut down between Exits 12 and 13 due to a one-car crash.
Troopers said the car veered into the median where it hit several trees and rolled over. The car came to an uncontrolled stop in the median, according to police.
The driver, identified as 51-year-old Clinton Mcdevitt, of Bridgeport, was pronounced dead at the scene.
When the crash initially happened around 5:30 p.m., Route 8 South was reduced to one lane of traffic, according to the state Department of Transportation. The highway has since fully reopened.
Anyone with information is asked to contact state police.