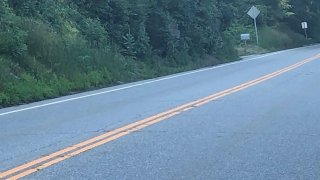 A juvenile victim was seriously hurt when they were hit by a car in Mansfield Thursday, according to Connecticut State Police.
Police said the crash happened on Storrs Road just before 6 p.m. The victim was airlifted to a local hospital. Their condition was not immediately clear and police did not specify the exact age of the victim.
This is a developing story. Check back for updates.