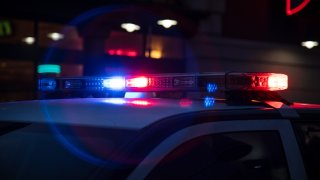 Two people have serious injuries after a vehicle crashed into a utility pole on Route 5 in Enfield Sunday, police said.
Officials said they responded to the area of 1201 Enfield St. around 6:45 p.m. after a 2001 Chevrolet Tahoe hit a pole.
A 47-year-old man and a 38-year-old woman were taken to St. Francis Medical Center to be treated for what are believed to be serious injuries.
Police are investigating and ask anyone with information to call 860-763-6400, extension 1362.