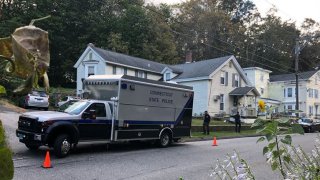 Connecticut State Police are investigating an assault that left a man in critical condition Wednesday morning.
Police said the male victim was attacked at a home on Prospect Street in the Winsted section of Winchester. He was airlifted to Hartford Hospital where he is listed in critical condition.
The State Police Western District Major Crimes unit, Winchester Police Department and Litchfield State's Attorney's Office is investigating.
This is a developing story. Details on the circumstances were not immediately available.
Anyone with information is asked to call Detective Koeppel at 860-626-1867.
Check back for updates.